Cookie Policy
Last updated: 10.02.2023
Softermii Inc., a California corporation, with its principal office at 10828 Fruitland Dr Studio City, CA 91604 (hereinafter – "Softermii", "We", "Us", "Our") understand that your privacy is important to you and are committed to being transparent about the technologies it uses.
This Cookie Policy ("Cookie Policy") is applicable on the Website https://www.softermii.com/ and explains how and why cookies ( "Cookies") may be stored on and accessed from your device when you use or visit Our Website.
Please read this Cookie Policy carefully before using Our Website. This Cookie Policy should be read together with Our Privacy Policy and Our Terms of Use. By using the Website, you agree to be bound by this Cookie Policy, Our Privacy Policy and Terms of Use.
WHAT ARE COOKIES?

Cookies are small text files containing small amounts of Information that are downloaded and may be stored on your device e.g. your computer (or other internet-enabled devices, such as a smartphone or tablet).
Cookies are useful because they allow a Website to recognize a user's device. A cookie assigns a unique numerical identifier to your web browser and may enable Us to recognize you as the same visitor, who was at Our Website in the past and relate your use of the Website to other information about you.
Cookies perform many different functions, such as letting you navigate between pages efficiently, remembering your preferences, and generally improving your experience. They can also help to ensure that advertisements you see online are more relevant to you and your interests.
Softermii uses cookies for:

Advertising. Cookies enable Us to display advertising and to recommend Our products and services according to this activity. Our partners may also use cookies to determine if an advertisement has been displayed and to assess its capacity to generate leads for Softermii, or give Us information about how you interact with advertising. Cookies are used by advertisers and advertising servers to collect information on your visits to the Website and other websites, alternate advertisements sent to a specific computer, and track the frequency of an advertisement was viewed and by whom.
Optimization. Cookies enable Us to optimize Our Services, and improve Our Website.
Performance and analytics. We use cookies to make the Service better. By using cookies, We and Our partners generate analytics on your experience of using Our Services to monitor traffic, improve Our Services.

Softermii is responsible for dealing with your Personal Information.

COOKIES USED ON THE WEBSITE

To the extent that information processed in connection with cookies should qualify as Personal Information, the legal ground for that processing is your consent (for EU resident - according to Art. 6 (1) lit. (a) GDPR).
By clicking "Accept" on the cookie banner, you provide Softermii with your clear, explicit and complete consent to use analytics technology to personalize content and optimize Website performance for a better user experience.
Softermii may use several different types of cookies, including session cookies which are temporary and allow Us to link your actions during a browser session and are erased when you close the browser. Other cookies are persistent cookies which stay on your device for the duration specified in the cookie.
Softermii may use following type of cookies:

Strictly necessary cookies. Strictly necessary cookies are needed to enhance your experience with Our Service. Strictly necessary cookies concerning preferences, keep Our service safe, including the prevention of fraudulent or disruptive activities. Strictly necessary cookies are necessary for browsing Our website and operating the basic functions of the website. Without these cookies, certain basic features may not be proposed. Strictly necessary cookies are still active and will be stored without your permission. These cookies cannot be disabled.
Performance cookies. Performance cookies collect information on your usage of Our Website. They identify e.g. the country or region of Our users, a total number of users of Our Service, operating system, visited websites, following links, duration, and several Website visits, previously visited websites, most commonly visited websites, and errors you experienced. The information collected is aggregated and anonymous. It does not allow personal identification. It only serves the purpose of evaluating and enhancing the experience of Our Website. To the extent that information processed in connection with performance cookies should qualify as Personal Information, the legal ground for that processing is your consent (for EU residents - according to Art. 6 (1) lit. (a) GDPR).
Advertising cookies. We may use marketing techniques to promote Our Services to you, which may be customized depending on your use of the services and/or your perceived interests. These cookies are used to make advertisements more meaningful to you. They perform functions like preventing the same advertisement from appearing again, ensuring that advertisements are correctly displayed to advertisers, and in some cases selecting advertisements that are based on your interests. Advertising cookies are placed on your computer by advertisers and advertising servers to display the ads that may be of most interest to you. These cookies allow advertisers and advertising servers to gather information about your visits to the Website and other websites, alternate the advertisements sent to a specific computer, and track how often an advertisement has been viewed and by whom. These cookies are connected to a computer and do not collect any Personal Information concerning you. Insofar as the information processed in the context of marketing cookies should be considered as Personal Information, the legal ground for such processing is your consent (for EU residents - according to Art. 6 (1) lit. (a) GDPR).
Preferences cookies. These cookies allow Softermii to remember your choices and provide better personal functionality. To the extent that the information processed in the context of preferential cookies should be considered as Personal Information, the legal ground for this processing is your consent (for EU residents - according to Art. 6 (1) lit. (a) GDPR).
Analytics and customization Cookies. These cookies collect information that is used either in aggregate form to help Us understand how Our Websites are used or the effectiveness of Our marketing campaigns, or to help Us customize Our Websites for you. Analytical cookies monitor the manner in which users have accessed the Site and the manner in which they interact and travel once on the Site. These cookies allow Us to know which features of the Website work best and which features of the Website can be improved.
Personalization Cookies. These cookies serve to recognise regular visitors to the Website. We use these cookies to record your browsing history, the pages you have visited, as well as your settings and preferences whenever you visit the Website.
Security Cookies. These cookies enable the identification and prevention of security risks. We use cookies to authenticate users and protect users' Personal Information from unauthorized parties.
Site Management Cookies. These cookies are used to maintain your identity or your session on the Website so you will not be disconnected unexpectedly, and any information you enter is retained from page to page. These cookies may not be deactivated separately, but you may deactivate all cookies in your browser.

FIRST-PARTY AND THIRD-PARTY COOKIES

We use both first-party and third-party cookies on Our Website.
First party cookies are cookies from the info@softermii.com domain that are typically used to identify language and location preferences or to render the basic features of the Website. You can contact us for up-to-date information about what first - party cookies We are using.
Third-party cookies are owned by other parties and are managed by other parties, such as Softermii service providers, contractors or entrepreneurs. Some cookies, web beacons, and other tracking and storage technologies that We use are from third-party companies (third-party cookies), such as Facebook Pixel, Google Analytics, Pingdom, Bing Webmaster Tool to provide Us with web analytics and intelligence about Our Website which may also be used to provide measurement services and target advertisements. These companies utilize the programming code to gather information about your interaction with Our website, such as the pages you visit, the links you click on, and how long you are on Our Website. Third-party cookies may be placed on your computer when you visit the website by companies that perform some of the services We provide. These cookies enable third parties to collect and track certain information about you. You can manually deactivate these cookies on your browser.
We may cooperate with third-party companies to obtain more assurance of advertisements concerning Our Service that may arouse your interest. Such third-party advertisers may use cookies to gather information about you when you use the Service. They may collect information about your online activities over time and from various web sites or other online services. They may use the information to deliver interest-based advertising or other targeted content to you.
We use third-party cookies to help Us provide and operate the Service efficiently and to provide analytics functionality, as described in the previous section. These third-party providers and contractors use and control cookies from Our service, which may be used for their own purposes, including to track your browsing behavior on several websites. We undertake checks to ensure that these companies keep your Information secure and handle it fairly and responsibly, but in any case are not responsible for the activity of these companies. We encourage you to consult the privacy notices on these Websites so that you can understand how cookies will be collected, retained and used.
Where We work with third-party providers and contractors to apply cookies on Our behalf and they have access to Personal Information collected through cookies or other applications, they are subject to appropriate contractual guarantees in accordance with the requirements of the GDPR and the ePrivacy Directive (EPD) has become known as the "Cookies law". We store the Personal Information collected by means of cookies necessary for custom services when you have consented to the use of cookies for these purposes, and only for the time required for aggregation of the Personal Information We use for website performance and public measurement.
To support and upgrade your interaction with Softermii We use the following third-party cookie technologies:

| Provider | Category | Purpose | Information |
| --- | --- | --- | --- |
| Facebook Pixel | Analytics | This is an analytics service which helps measure customer actions, build audiences and unlock optimization tools. | For more information on the privacy practices of Recreativ, please visit the Privacy Policy : https://www.facebook.com/privacy/policy/ |
| Google Analytics | Analytics | This web analytics service sets a cookie in order to formalize detailed statistics of applications and compile a report for us. | For more information on the privacy practices of Google Analytics, please visit the Privacy Policy: https://policies.google.com/privacy |
| Pingdom | Analytics | This is a web service to monitor the availability of sites to their right holders and measure its performance. | For more information on the privacy practices of Pingdom team, please visit the Privacy Policy: https://www.pingdom.com/security/ |
| Bing Webmaster Tools | Analytics | This is a web analytic service where we receive overview of reports, notifications, new feature announcements and other relevant marketing information curated for Website. | For more information on the privacy practices of Microsoft Bing, please visit the Privacy Policy: https://privacy.microsoft.com/en-us/privacystatement |

CONSENT

Users are advised that they have the option to withdraw their consent to comply with this Policy at any time and may delete cookies stored on their device through their browser settings and configurations as described below.

PERSONAL INFORMATION CONSERVATION

Some of the cookies used on the web store your information while the session is open.
Personal Information retrieved by third party cookies will be stored for a period specified in such third party's privacy policies.

DISABLING/ENABLING COOKIES VIA YOUR BROWSER

There are various ways to handle cookies and other tracking technologies. Based on the browser in which the visitor navigates on Our website.
Most browsers support cookies by default. However, you may delete or refuse cookies from your browser settings. Please be advised that this action may impact the availability and functionality of the Site.
Websites may authorize block or delete cookies installed on their device by modifying the configuration settings of the installed browser. For more information about how to control cookies, consult your browser or device settings to learn how to control or refuse cookies, or visit the following links:

For all other web browsers, please refer to the official web pages of your web browser.

INFORMATION CONSERVATION

Some of the cookies used on the web store your information while you are logged in.

OTHER TRACKING TECHNOLOGIES

Additionally to cookies, We may use web beacons, pixel tags and other monitoring technologies on the website to help personalize the website and improve your experience. A "web beacon" or "pixel tag" is a tiny object or picture built into a web page or email. They are used to track the number of users who have visited certain pages and accessed emails, and to acquire other statistical information. They only collect a limited set of Personal Information, such as a witness number, the time and date of the page or email view, and a description of the page or email where they are located. However, you may restrict their use by controlling which cookies interact with them.

MODIFICATIONS TO THE POLICY

Cookie Policy may be modified at any time by a legal provision or to meet the interests of Softermii by Our sole discretion, for which, the latter will announce each update through this Website. It is the responsibility of the visitor to review Cookie Policy constantly to know the changes made, if applicable.
Softermii does not provide specific notices of Cookie Policy changes and modifications. Such changes or modifications of Cookie Policy will be effective immediately upon posting the updated Cookie Policy on the Website.
Users will be deemed to have been made aware of and have accepted the changes in any revised Cookie Policy by users' continued use of the Website after the date such revised Cookie Policy is posted.

FEEDBACK

In case you have any questions regarding the Cookie Policy or other issues, you may contact Softermii according to the procedure established on the "Contact us" web page, via or by mail info@softermii.com.
By filling out the Application form or sending a message via email address info@softermii.com, You confirm that You are at least 18 years old and have the legal capability and authority to cooperate with Softermii.
×
Calculate the quote for your project.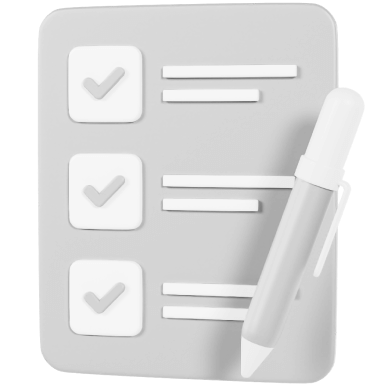 Calculate now
Thank you!
Thank you. Our representatives will contact you within 24 hours.
×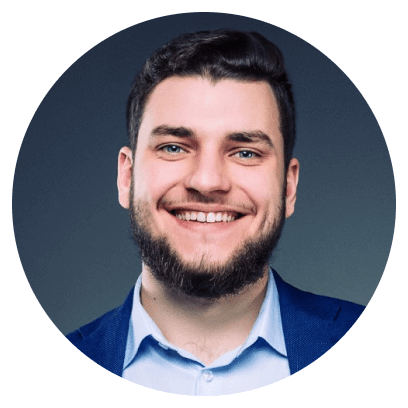 Slava Vaniukov, CEO @ Softermii
Thank You for Reaching Out!
I'll make sure our team will contact you as soon as possible. Until then, check out our blog and case studies.
Close