Terms and Conditions
The following terms and conditions govern all use of the https://www.softermii.com/ Site and all content, services and products available at or through the Site (taken together, the "Site").
The Site is owned and operated by Softermii Inc ("Site"). The Site is offered subject to your acceptance without modification of all the terms and conditions contained herein and all other operating rules, policies and procedures that may be published from time to time on the site (taken together, the "Agreement").
Please read this Agreement carefully before accessing or using the site. By accessing or using any part of the Site, you agree to become bound by the terms and conditions of this Agreement. If you do not agree to all the terms and conditions of this Agreement, then you may not access the Site or use any services. The Site is available only to individuals who are at least 13 years old.
Content of the Site
The Site and its content, mainly but not limited to its articles and guides, do not constitute and are not intended to constitute legal advice and do not establish an attorney-client relationship. If you need legal advice, please contact an attorney directly. The Wedoes not make any warranty about the validity of the content, despite its best efforts to keep the content up to date and as accurate as possible.
Changes to Site:
Site reserve the right at any time to modify or discontinue, temporarily or permanently, this Site (or any part thereof) with or without notice. You agree that Site shall not be liable to you or to any third party for any modification, suspension or discontinuance of this Site.
Copyright/Restrictions on use of Content:
The content, including but not limited to the written materials, images, audio, video and all other materials and information on this Site ("Content") is the intellectual property of Softermii or republished by Softermii under limited exceptions to the copyright laws. All rights of Softermii or other copyright holders are reserved.
Content from this Site may only be used, copied, and/or reproduced for internal business informational purposes. In no event may it be used for the commercialization of any product, service or entity, or released to the general public.
You agree that if you download any Content that you will assure that the Content is used only as permitted by these Terms and Conditions of Use. You also agree that you will not change any Content or create your own derivative work from any Content.
Any other use of or link to the Content on this Site, including reproduction for purposes other than those noted above, without the prior our written permission is strictly prohibited. You may seek our permission by writing to [email protected]
If you use Content from this Site in violation of these Terms and Conditions of Use you may be in violation of your Client Agreement and may be subject to termination of your Client Agreement and damages for the copyright violation under federal statutes.
Trademarks/Logos:
This Site contains many valuable trademarks, names, titles, logos and other proprietary materials owned and registered by Softermii and its affiliates ("Trademarks"). Nothing contained on this Site should be construed as granting any license or right to use any Trademark displayed on this Site. All other trademarks appearing on the Site are trademarks of their respective owners and nothing contained on this Site should be construed as granting any license to use the trademark owned by any other third party.
Our reference to any third party trademarks does not imply or indicate any approval or endorsement by their owners, or Softermii's approval or endorsement of the owners or their products or services.
Notification of Alleged Infringement of Copyright or Other Intellectual Property Rights:
In order to promptly address claims of alleged infringement of intellectual property rights, Site have established the following procedures. If you are the owner of copyright or other Intellectual Property Rights, or have been authorized to act on behalf of the owner of such rights, and you believe your rights have been or are being infringed, please notify us immediately. Notice should be to [email protected]
Linked Site:
Our Site contains links to other Sites. Our privacy policy applies only to our Site, so if you click on a link to another Site, you should read their privacy policy.
Disclaimer
All the information on this Site is published in good faith and for general information purpose only. Site Name does not make any warranties about the completeness, reliability and accuracy of this information.
Any action you take upon the information you find on this Site (https://www.softermii.com), is strictly at your own risk. will not be liable for any losses and/or damages in connection with the use of our Site.
From our Site, you can visit other Sites by following hyperlinks to such external sites. While Site strive to provide only quality links to useful and ethical Sites, Site have no control over the content and nature of these sites. These links to other Sites do not imply a recommendation for all the content found on these sites. Site owners and content may change without notice and may occur before Site have the opportunity to remove a link which may have gone 'bad'.
If you require any more information or have any questions about our site's disclaimer, please feel free to contact us by email at [email protected].
Privacy
Our Privacy Policy explains the way Site handle and protect your personal data in relation to your use and browsing of the Site. By agreeing to the present terms and conditions and to be able to use the Service, you also agree to our Privacy Policy.
Modification to terms of service
Within the limits of applicable law, the Wereserves the right to review and change this Agreement at any time. You are responsible for regularly reviewing these terms and conditions. Continued use and browsing of the Site after such changes shall constitute your consent to such changes.
Applicable Law
This Agreement shall be governed in all respects by the substantive laws of the USA. Any controversy, claim, or dispute arising out of or relating to the Agreement shall be subject to the jurisdiction of the competent courts of the USA.
Consent
By using our Site, you hereby consent to our disclaimer and agree to its terms.
Contact Us
If you have any questions about these Terms or otherwise need to contact us for any reason, you can reach us at [email protected]
×
Get your personalized quote for free within 24 hours
Share your project details and get a personalized estimate from our business analysts and partnership departments
Thank you!
Thank you. Our representatives will contact you within 24 hours.
×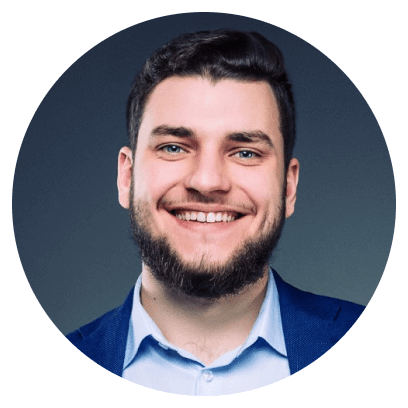 Slava Vaniukov, CEO @ Softermii
Thank You for Reaching Out!
I'll make sure our team will contact you as soon as possible. Until then, check out our blog and case studies.
Close