Software development for Startups
We assist startups, small businesses, and product companies in finding a market-fit, developing a concept, and achieving break-even point.
We support companies at any stage
We help convert your idea into a promising pitch deck. Get your first investments with a team of experts behind the scenes.
We help you define your niche and possible challenges. We will provide you with project specifications, go-to-market plan, and project development process.
We develop a product prototype with UX design on board. Get a tangible visualization of your product that might be tested on your target audience or presented to investors.
We help turn your idea into a working product that can be tested and monetized right after the launch. Challenge your idea, find bottlenecks, and be ready to scale.
Softermii expertise helped them grow
Software development packages for startups
Discovery Pack
Find out if your project fits market needs and guarantees value to your users
Market and competitor overview
Target audience segmentation and profiling
Compliance and regulations investigation and aligning requirements according to it
BRD specification
Infrastructure cost calculation
Product/MVP roadmap and specification
Logical and infrastructure architecture
UX sketching and wireframing
UI detailed design
Tech stack definition
Time

from 4 weeks

From:

$11,352
PoC Pack
Initial concepts that give you understanding what your project looks like and test first hypothesis
Limited to PoC requirements for development
Product hypotheses and plan to configure or disprove them
Deeper market and competitor overview
UX sketching and wireframing
Tech stack definition
Frontend, Backend Development and QA services
Time:

from 6 weeks

From:

$18,637
MVP Pack
Challenge your business model with a minimal viable product and define the further roadmap
BRD specification limited to MVP
Product Roadmap
Target audience segmentation and profiling
Deeper market and competitor overview
Product hypotheses and plan to configure or disprove them
UX dynamic prototype
Logical and infrastructure architecture
Accelerators engagement
Frontend, Backend Development and QA services
Time:

from 3 months

From:

$38,493
Project Audit
Request the review for your existing project including market research and code review
Tech review for you solution
Market and competitor overview
Definitions for business cases
Project architecture requirements considering existing
Business roadmap
Dynamic Prototype in Figma
Time:

from 2 weeks

From:

$6,381
Investor Pack
Request the review for your existing project including market research and code review
Initial vision for your solution
Investment profile definition
Definitions for business cases
Project architecture requirements including logical architecture
Infrastructure cost estimation
Business roadmap
Pitch deck slides
Concept design
UI detailed design
Dynamic Prototype in Figma
Time:

from 4 weeks

Form:

$12,408
Contact us for a custom project estimate
Professional audit for existing projects
Request a crash test for your project and find out the ways to improve it
Contact Us
Need to validate your ideas?

Looking for tech improvements?

Want to check the existing code?

Need additional business analysis?
Full Cycle MVP Development
We review the existing concepts, ideas, and even software and evaluate its potential. It is important to validate the idea and the code before taking further steps. This audit helps to mitigate risks and failures.

Length: 2-4 weeks
Team: Business Analyst, Designer, Project Manager
Partial involvement: Solution Architect

1

Discovery & Investor Pack

We develop a strategy and define goals for your future product. Our business analysts define the key feature of your product, create a roadmap, and startup pitch to help you get investments.

Length: 4-6 weeks
Team: Business Analyst, Designer, Project Manager
Partial involvement: Solution Architect

Right after we define requirements, our development team engineers core layers. At the same time our designers create prototypes to merge it with the code. Then the project undergoes testing to ensure a successful introduction to the market.

Length: 6 weeks
Team: Business Analyst, Designer, Project Manager
Partial involvement: Solution Architect

3

MVP Development & Launch

After the successful completion of the concept, we finalize all the development stages and launch the product. MVP is ready to be monetized right off the bat.

Length: From 3 months
Team: Business Analyst, Designer, Project Manager, Implementation Team
Partial involvement: DevOps

4

Further Product Development

After this milestone, we can help you with QA, ongoing product development, support, and enhancements.
Key deliverables you get
Investor pitch

Get market research-based growth prospects that help you get investments

Product Roadmap

Detailed list of development stages with KPI and product benchmarks

MVP Engineering

Get your application within 6 months and start testing hypothesis

Dynamic Prototype

A final product simulation that helps you understand the gaps

Concept Design

Get the wireframes in Figma with trendy and user friendly interface

Logical Infrastructure

We provide you with software architecture that allows you create complex apps

CI/CD Configuration

Continuous integration and delivery allow mitigate risks and pivot easily

Tech Stack

Get the list of technologies required for delivering the application
Why choose us?
We are a team of developers, business analysts, and designers experienced in software development projects.
We make sure you get a product that has only beneficial features and fits the market needs.
Our products are developed with attention to detail, user-friendly interface, and meet usability and security requirements.
We tend to go beyond your expectations: we can say brutal truths, suggest ways out, and create high-end products.
Discovery Phase in Software Product Development: Why Do You Need it?
Read more
Stack of technologies we use
This is a list of technologies that may be used when developing a healthcare web or mobile applications
.NET

Kotlin

NodeJS

Swift

WebRTC

Java Script

React JS/Native

Kubernetes

Typescript

Elasticsearch

AWS

Azure

Mediasoup

Twilio
Testimonials
Softermii have hard commitment towards the project delivery on time without any delay.
We ended up by having a very attractive product that can compete with any other virtual platform.
Walid Farghal, Event10x. Director General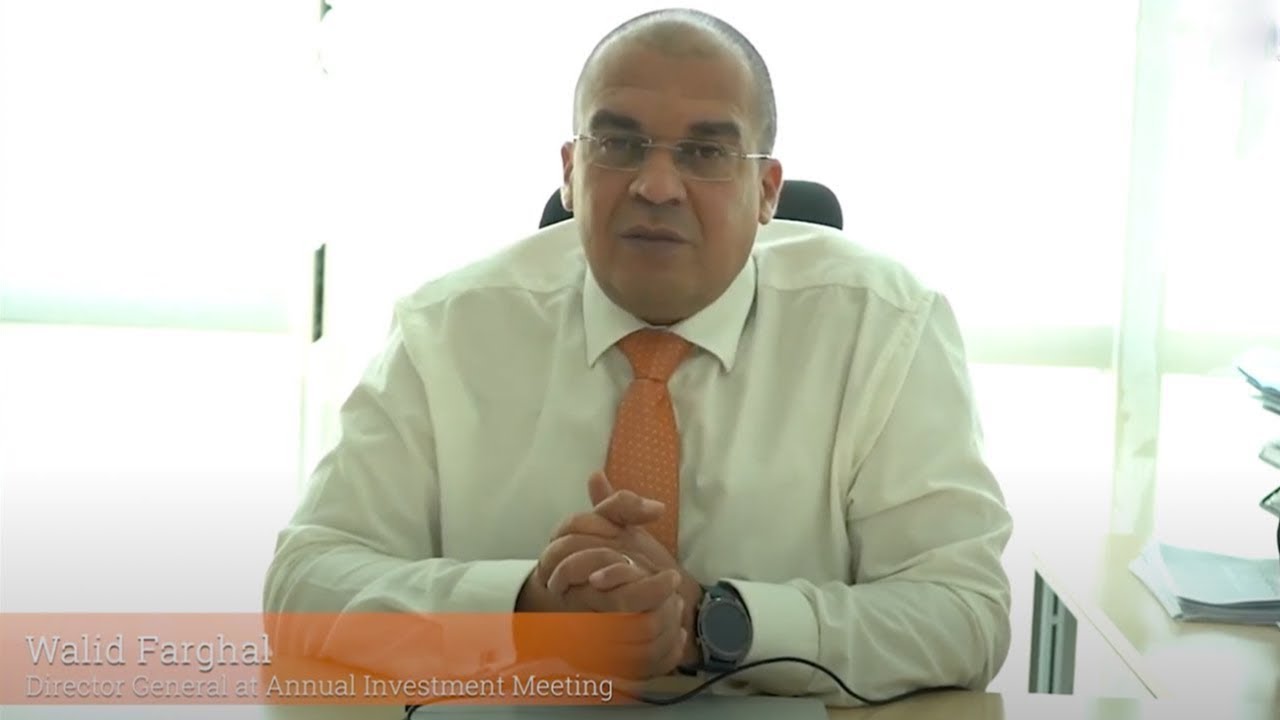 Softermii are great with time management and produce high-quality work.
Because of how satisfied we've been with their work on this project, we're exploring bringing them in on a new project as well.
Muna Al Hashemi, Founder of a Proptech Startup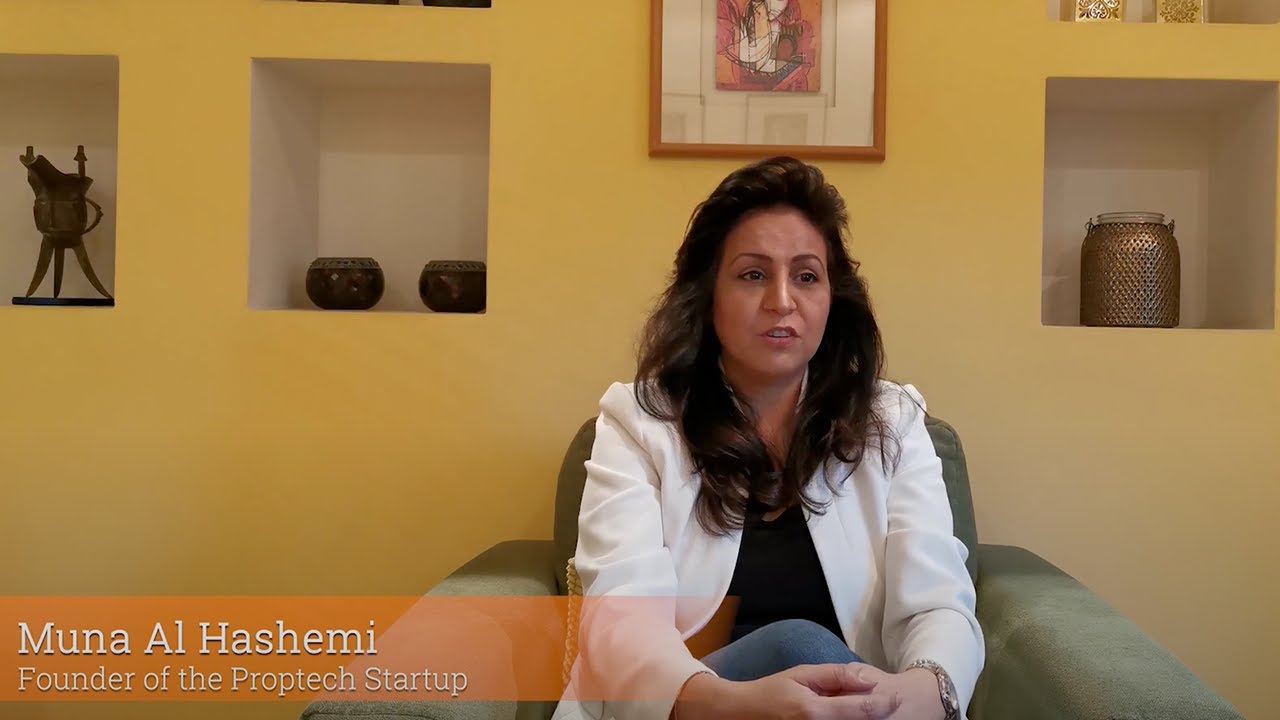 They were really on top of everything.
They know how important my timelines were and they made sure that they're dead to them and got everything done quickly.
Reece Samani, CEO & Founder, Locum App, London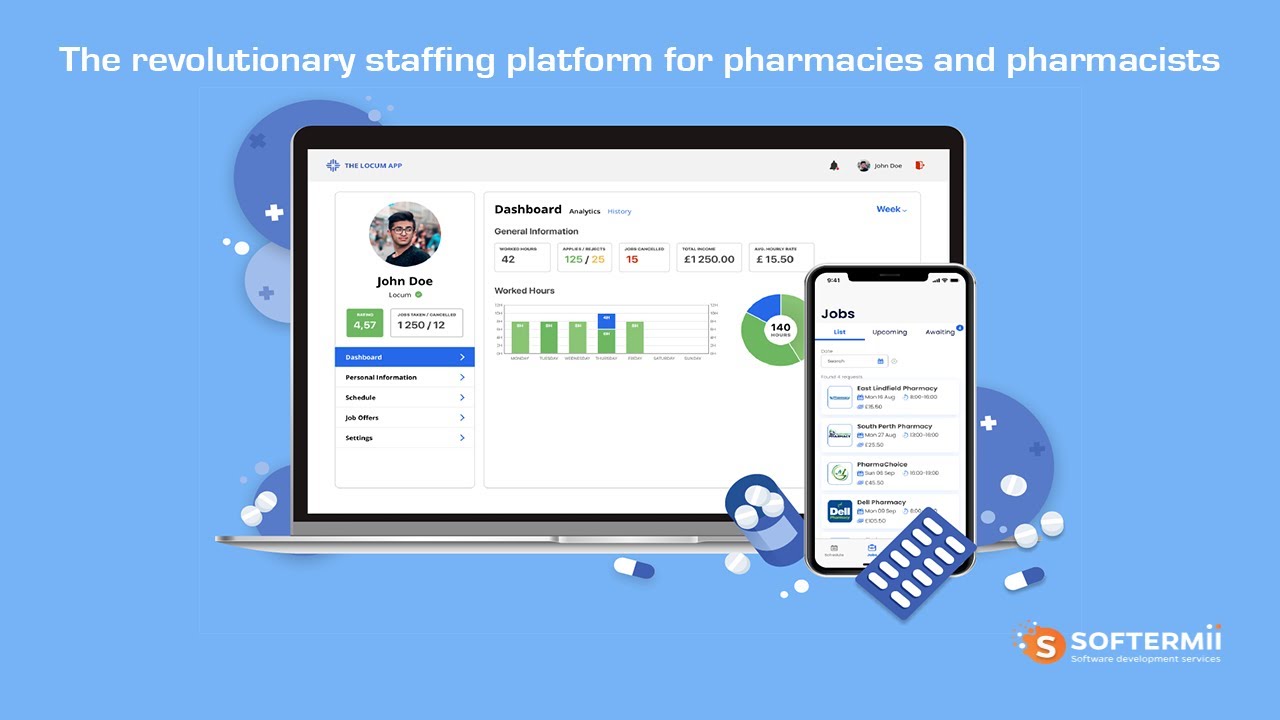 The team is really flexible with picking up urgent bugs.
I found that is a really good working relationship in that sense that the prices are very reasonable and they are accessible even over the weekend.
Duncan Mitchell, Managing Director, Co-Founder at TempTribe, London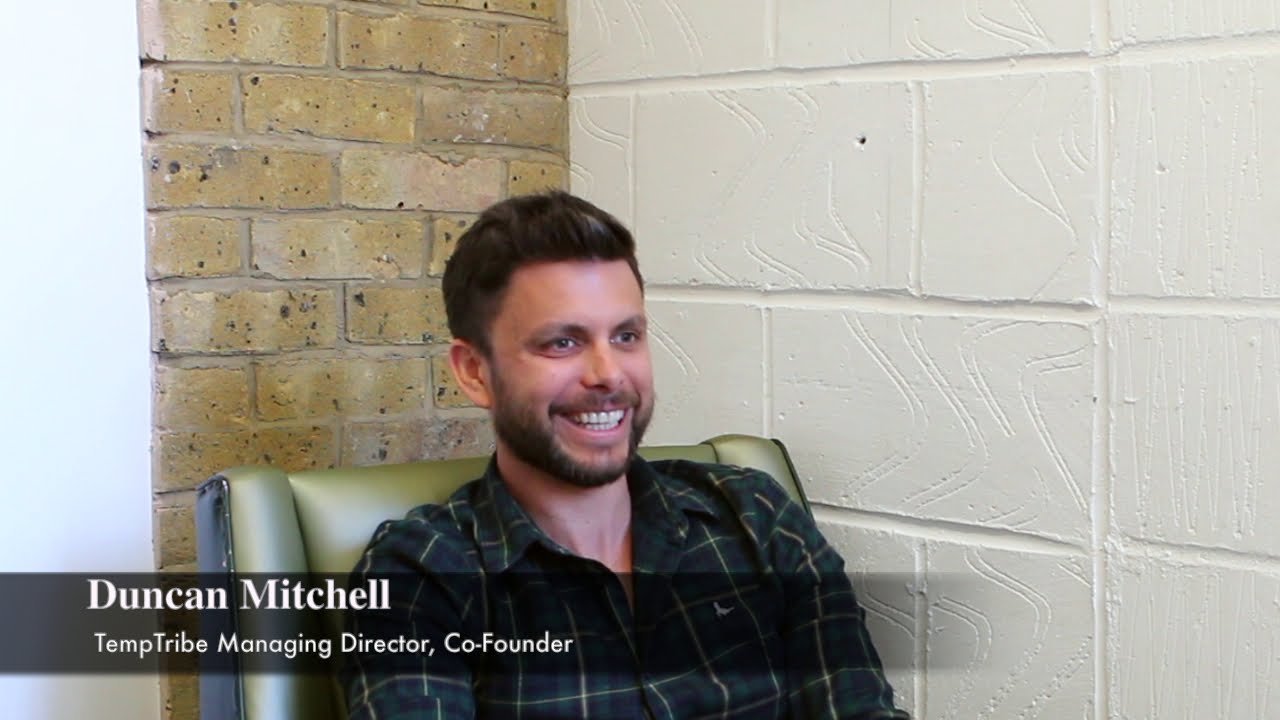 Softermii delivered a technically sophisticated app.
It integrates multi-party video conferences with social media dynamics. These guys proven to be a professional, reliable, and effective partner.
David Levine, Founder, Scoby Social
I would highly recommend Softermii for any programming needs.
I am consistently impressed by the quality of the work and team effort brought forth by everyone that we've worked with.
Ashley Lewis, VP of Product, Dollar Shave Club
Excellent programming skills and timely delivery.
They were able to take our poorly documented description and deliver a world-class app.
Folabi Ogunkoya, Founder, Cococure
They delivered amazing results and worked through holidays to make sure I could deliver on the project deadline.
The results were consistently top quality and the devs are friendly and responsive.
Shervin Delband, Director of US Operations, ITRex Group
Get valuable insights
Discover the benefits of digital disruption in your industry
Don't dream for
success

, contact us

Leave an inquiry or contact us via email and phone. We will contact you within 24 hours during work days.
Los Angeles, USA

10828, Fruitland Dr, Studio City, CA

Kyiv, Ukraine

154, Borshchagivska Street

Tel Aviv, IL

31, Rothschild Blvd

Stockholm, SE

33, Stockholmsvägen, Lidingö

London, UK

6, The Marlins, Northwood

Munich, DE

3, Stahlgruberring