Real Estate
Software
Development
Services
Our custom real estate software solutions are empowered by IoT, artificial intelligence, videoconferencing engines, and AR/VR. These features can turn you into a market leader and make you a market changer.
Empower real estate business
Living in a fast-paced environment requires you to stay connected. You need to have all the property data analytics accessible. More importantly, you need access to high performance digital software that empowers you to confidently and quickly make decisions.
Our Real Estate Software development approach creates data-driven products for real estate owners, buyers, agencies, and agents. Improve your effectiveness with us.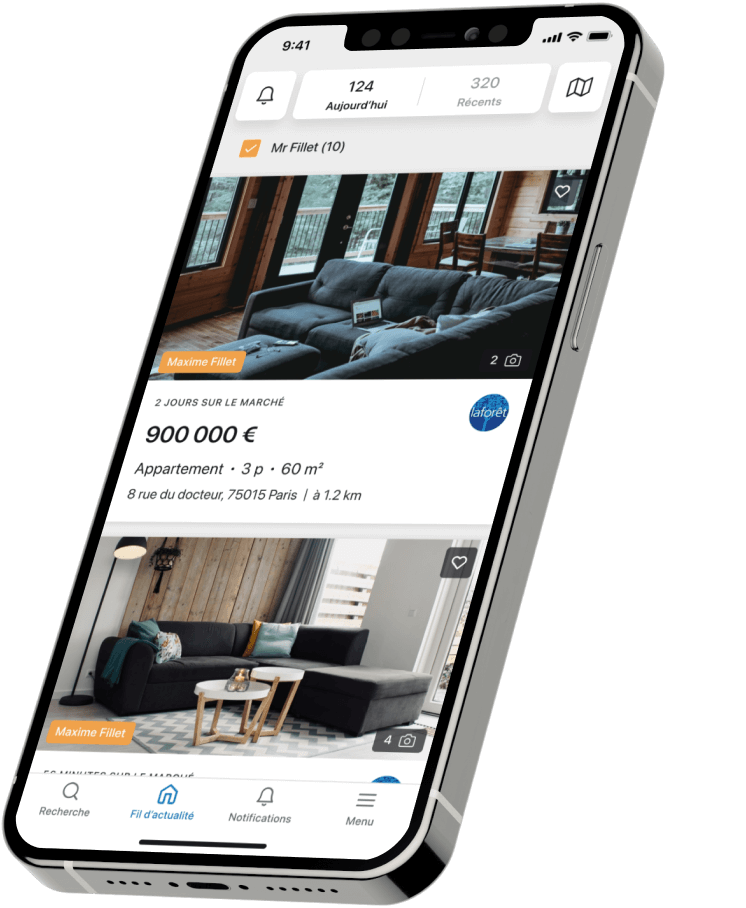 Develop Own Real Estate Solution 2x Faster With Apartmii
Discover the innovative approach for software development with ready to implement engine. Get the first results and prototypes in a couple of months.
Reach your goals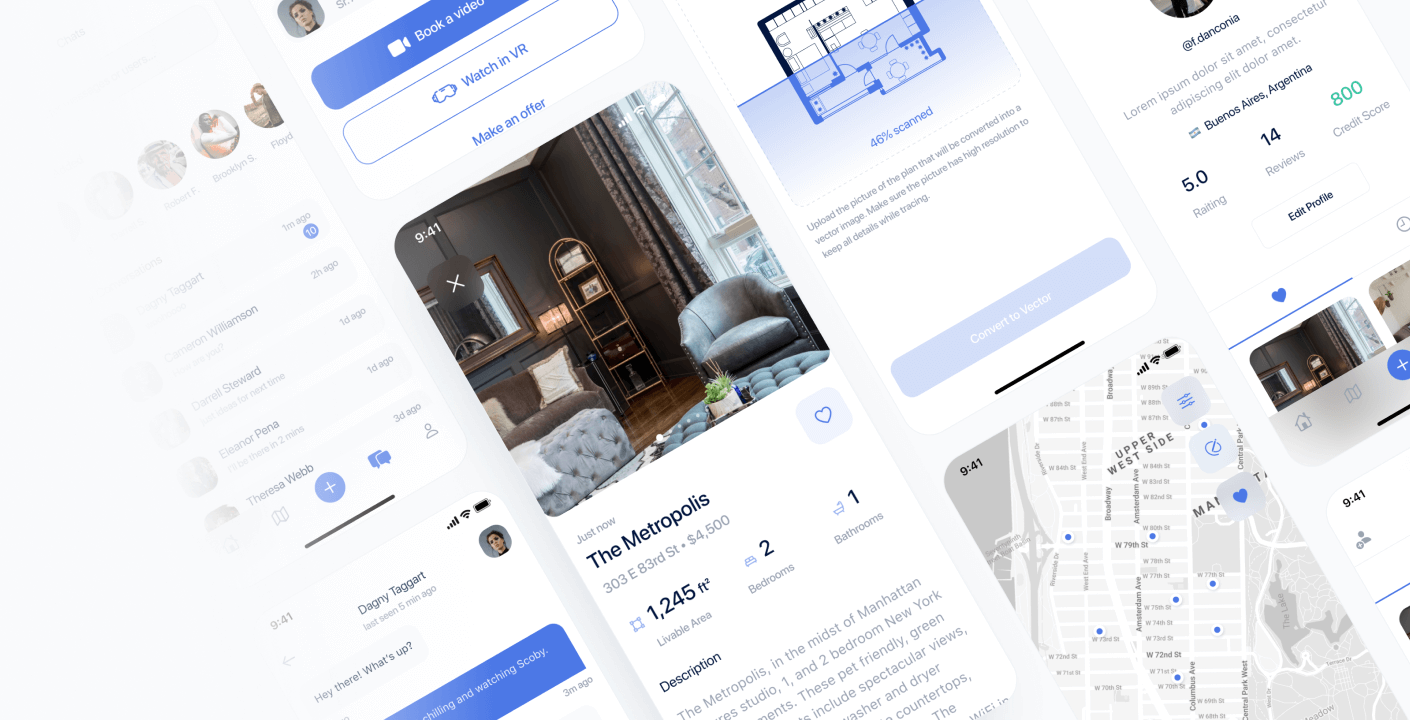 We build custom real estate software solutions for your needs
Web Development

We provide custom designed web based real estate software development. We deploy custom CMS', integrate our solutions with already existing services, and develop a feature-packed apartment management software.

Read more

Mobile Development

Mobile app solutions have become crucial for real estate business. We'll help you adopt the mobile apps for real estate agents, for real estate customers, and build multiple listing services.

Read more

Ready to deploy engines

By having six years of expertise, we've come up with our real estate engine. We don't spend much time on early stages anymore. You get the first versions of the solution just in 2-3 months instead of 4-5 months.

Read more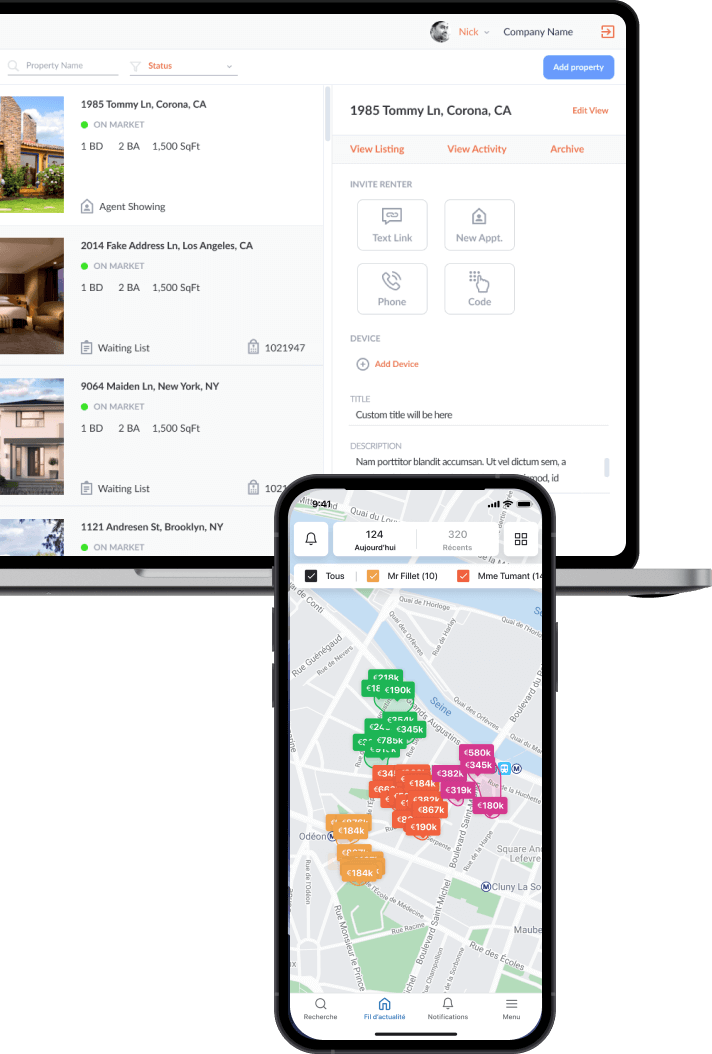 We'll help you
Improve the efficiency of your workforce

We develop only user friendly real estate software solutions. You won't have to spend time on staff training anymore. Eliminating training and enabling users to hit the ground running dramatically improves your business's efficiency.

Be ready to scale

Our business analysts and product designers constantly analyze future prospects. Keeping an eye on the trends is crucial to creating a scalable product for future business growth.

Boost your security

All of our real-estate solutions are protected from data breach and cyber-attacks. We carefully follow your local regulations in order to fully protect your data and users.

Unlock digital channels

Unlock the additional monetization opportunities with real estate mobile apps & web products. Maximize your ROI by reaching new audiences.
Why real estate business software is so important
Increasing investments and demand for proptech means your business can harness expanding opportunities with the right software. Capitalize on the growing demand by developing and leveraging real estate business software.
$12.11 B


IT Real Estate market size will be evaluated by 2025.

41%

of buyers and

54%

of sellers
would buy/rent a property without a visit.

56%

of buyers and

58%

of sellers
would close real estate deals electronically.

$4,263.7 T


Expected revenue of the global real estate market by 2025.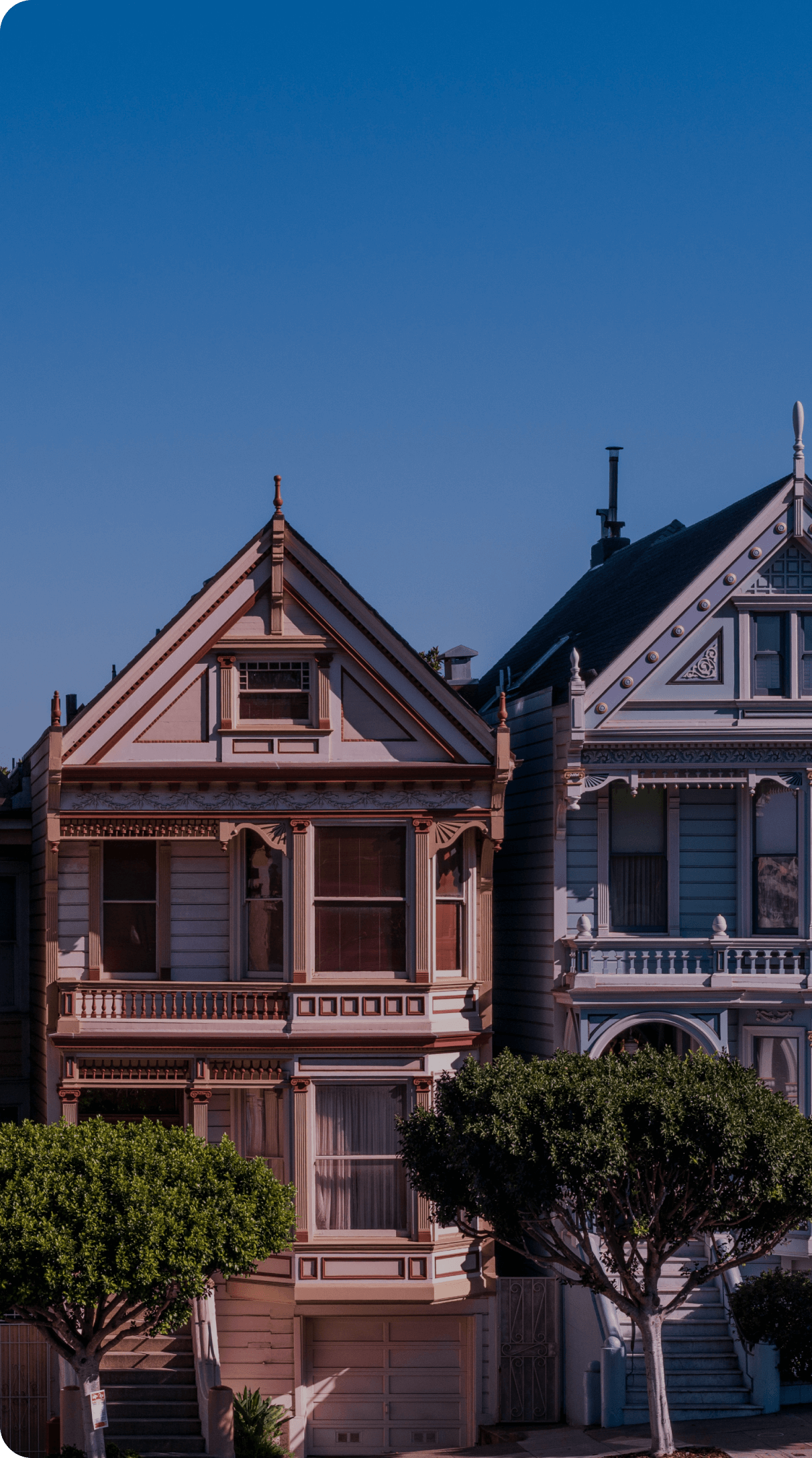 Let's collaborate on your project
Leave a quote and get a free consultation. Let us help uncover the digital potential of your real estate business.
Maximize your productivity
Apartmii - ready to implement engine
Apartmii is a custom real estate booking and recommendations software solution. It includes AR/VR and videoconferencing features for conducting virtual tours and open houses. We developed this for faster software release. It can be adapted to fit your needs, faster.
Why work with us
Dedicated real estate development team

Our team comprises 30+ developers, 10 project managers, and 10 QA specialists.

Secure and compliant solutions

We follow all relevant security protocols, care about following GDPR, local data privacy, and regulations.

Flexible and agile software development

Our specialists regularly complete new courses, training, and conduct market research to come up with the relevant solution.
Stack of Technologies We Use for Real-Estate Software Development
We can provide IT professionals with extensive experience and expertise in both popular and more specialized technologies to fill any skill gaps that impact your development projects. We extend your in-house expertise with a cross-functional team to efficiently deliver complex tech solutions to the real-estate market.
.NET

Kotlin

NodeJS

Swift

WebRTC

Java Script

React JS/Native

Kubernetes

Typescript

Elasticsearch

AWS

Azure

Mediasoup

Twilio
Real Estate Software Development services we provide
Product management & design (discovery phase)

Custom booking listing

Property management platform

Multiple Listing Services

Mobile app for real estate agents

Mobile apps for customers

Recommendations listings engine

AR/VR
Let us help you choosing the right solution
Answer a few questions to help us determining the most suitable solution
Pick up your key activity:
Product company
Real estate agency
Real estate association
Non-profit organization
Real estate startup
Pick up the desirable outcome
Let us help you choosing the right solution
Answer a few questions to help us determining the most suitable solution
Pick up the desirable outcome:
Product management & design
Mobile app for real estate agents
Mobile apps for customers
Custom booking listing
Recommendations listings engine
Multiple Listing Services
Property management platform
AR/VR
Custom Web/Mobile Development
Pick up your business needs
Let us know your top priorities while choosing the solution.
Answer a few questions to help us determining the most suitable solution
Pick up your business needs:
Improve workforce efficiency
Improve security
Validate business idea
New market opportunities
Scale up operations
Boost software functionality
Cut operational costs
What type of collaboration do you need?
Let us help you choosing the right solution
Select the most suitable terms of potential partnership
What type of collaboration do you need?
Discovery phase
Support
Short term
Long term
Great!

Now leave your contact data. We'll get back to you shortly
What questions do you have?
What is real estate app development?
It's the process of developing a custom mobile app for realtors that aims at simplifying and improving the industry and realtor experience. For example, an app for realtors will enable them to close more deals, help manage multiple properties online in real time, and empower buyers to easily choose the apartment and close deals electronically on an Airbnb-like app.
Do you have experience in developing custom real estate software solutions?
Yes, we do. We have collaborated with clients from the US and Europe and helped them find the right solution for their real estate needs. We developed mobile apps for real estate agents, property management platforms, and self-guided solutions. Moreover, we've leveraged this experience to develop our own real estate app—Apartmii.
How much will it cost to build a real estate app or website?
You might wonder how much real estate mobile app or web platform development costs. The average cost for custom real estate solutions varies from $250k up to $600k, but the development costs depend on multiple factors. First, we begin by determining which type of solution is right for you: real estate marketplace, property management system, or multiple listings services. Second, collaborate on the scale and platform needed. The final cost strongly depends on the project's size, design, number, and complexity of features.
What details do you need to provide a precise real estate app or web development estimate?
We appreciate maximum involvement from your side. The traditional brief consists of your business model, features, market research, competitor's benchmarks like apps & websites, specifications, deadlines, and business goals. The more details you provide, the less editing and additional alterations your product will need, leading to a seamless real estate software development process.
How much time do you need to develop custom real estate solutions?
We prioritize clients who are planning a long term commitment. Desirable minimum project length is 6 months. During this period, we encourage a high level of collaboration in order to deliver a product that best meets your needs on time.
We offer the full cycle of development:
Discovery phase
UI/UX design
Web and mobile development
Quality Assurance
How to choose a reliable real estate software development company?
Experience, collaboration, and trust lead to reliability. At Softermii, we strive to provide a range of options to fit every real estate need. Our experienced team of over 100 specialists. Our real-estate software developers, project managers, and QA specialists work with you in a way that builds trust. Choosing a reliable real estate software development company means choosing a company that collaborates with you and tailors software to your needs. Softermii works with clients as partners to ensure we deliver the most advanced and secure software that incorporates all your needs, such as IoT, artificial intelligence, conferencing engines, and AR/VR . By partnering with us, we can develop real estate software that fits seamlessly with your business principles and enhances your market reach, empowering you to stay connected in a digital age.
Get valuable insights
Discover the benefits of digital disruption in your industry
Don't dream for
success

, contact us

Leave an inquiry or contact us via email and phone. We will contact you within 24 hours during work days.
Austin, USA

701 Brazos St, Austin, TX 78701

Tel Aviv, IL

31, Rothschild Blvd

Warsaw, PL

Przeskok 2

London, UK

6, The Marlins, Northwood

Munich, DE

3, Stahlgruberring

Vienna, AT

Palmersstraße 6-8, 2351 Wiener Neudorf

Kyiv, Ukraine

154, Borshchagivska Street