Meet our Expertise
We help enterprises, startups, and businesses to build state-of-the-art products, gain digital disruption, boost their productivity and reach their goals with the newest on-demand IT expertise.
Real Estate

Empowered by IoT, artificial intelligence, videoconferencing engines, and AR/VR, our real estate software solutions are ready to turn your business into a market leader. Develop property listings, virtual tour apps, property management and database products and become a real estate market changer.

Healthcare

Using our broad experience, we help healthcare providers, organizations, and startups build mHealth applications, develop telemedicine software, EHR integrations, scheduling and staffing apps that will bring the whole infrastructure to the next level.

E-commerce

Everything you need for a successful e-commerce product – marketplace development, livestream shopping apps with all essential integrations, cross-platform e-shopping platforms with all required integrations for seamlessly working solutions

Fintech

Design, build and deploy browser-based or in-app payment products securely and sustainably – P2P money transfer tools, wealth management apps, and Buy Now Pay Later solutions for ongoing, comprehensive financial planning, everyday financial management, and investment advice.

Audio & Video Conferencing

Create your video conferencing software with simple and convenient online communication tools for business meetings, online and hybrid events, telemedicine visits, education and seminars with built-in features such as online chat, screen sharing, text transcription, and document sharing.

NFT Platform Development

Develop marketplaces, loyalty platforms, NFT tokens-as-a-service, smart contracts, NFT wallets and white label platforms with all essential integrations required for the state-of-the art solution so that your business could thrive.

Other

We are also experienced in creating social networks – Instagram- and TikTok-like apps with video chats, broadcasting and content planners; veterinary apps – schedule appointments, store data, hold visits via telemedicine and find veterinary practitioners online; and crypto & NFT – cryptocurrency exchange platforms and NFT marketplaces with built-in payment tools, analytics and secure data.

Haven't found the needed expertise?

Drop us a line and we'll do our best to help you!
Haven't found the needed service?
Drop us a line

and we'll do our best to help you! Get a Quote
Meet our solutions
Discover the benefits of digital disruption in your industry
Meet Our solutions: Vidrtc
Video conf software development
Benefit from saving time and costs with a customizable video-based engine. We take an existing engine and adapt it to your business needs.
Meet Our solutions: Apartmii
All Real Estate App Essentials Within 4 Months
A customizable engine for developing real estate web and mobile apps. We take an existing engine and adapt it to your business needs.
Testimonials

Softermii has a hard commitment towards the project delivery on time without any delay.
We ended up by having a very attractive product that can compete with any other virtual platform.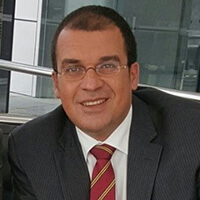 Walid Farghal, Event10x. Director General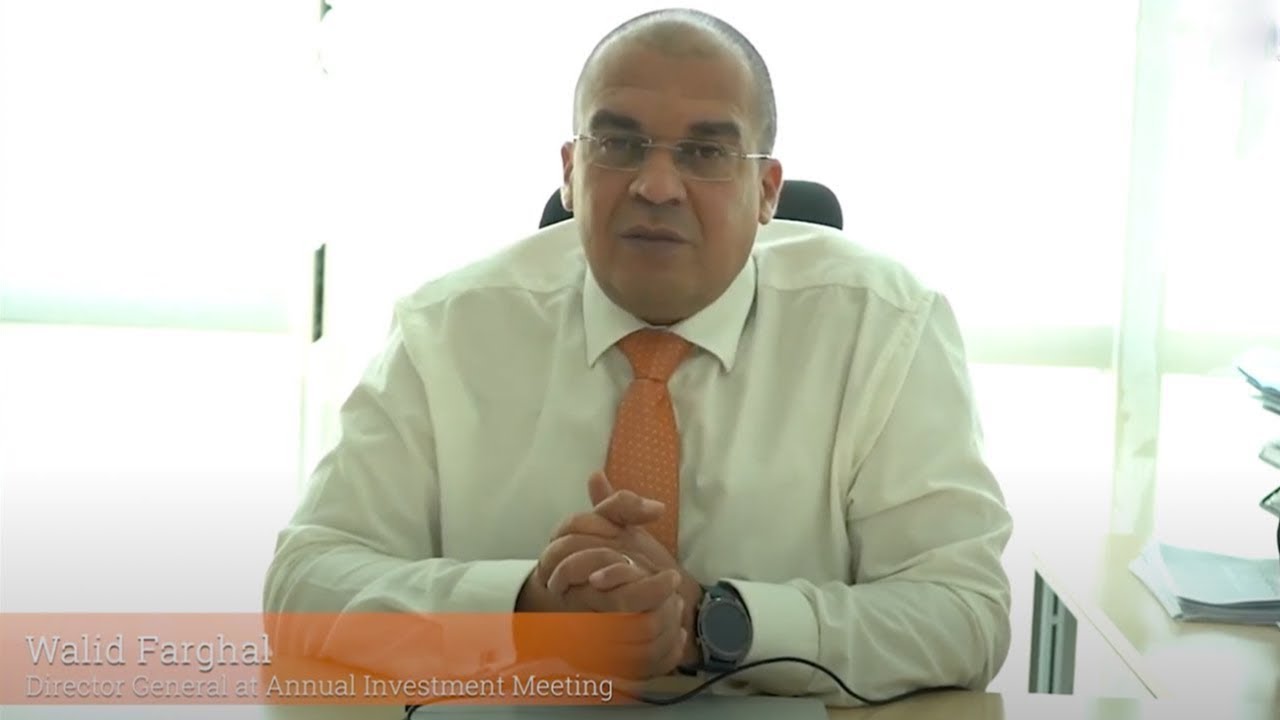 Softermii are great with time management and produce high-quality work.
Because of how satisfied we've been with their work on this project, we're exploring bringing them in on a new project as well.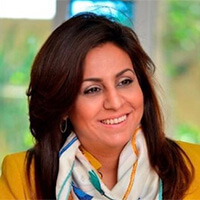 Muna Al Hashemi, Founder of a Proptech Startup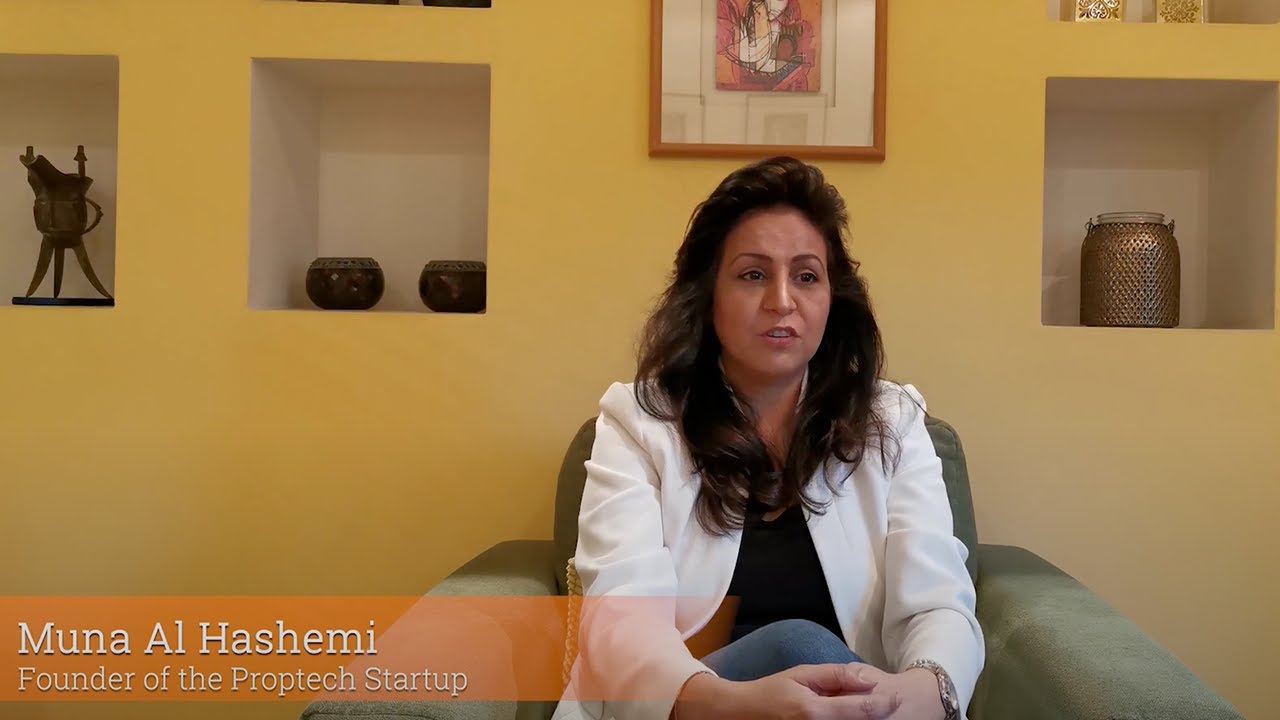 They were really on top of everything.
They know how important my timelines were and they made sure that they're dead to them and got everything done quickly.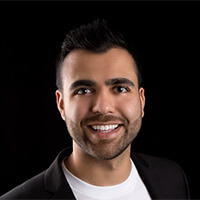 Reece Samani, CEO & Founder, Locum App, London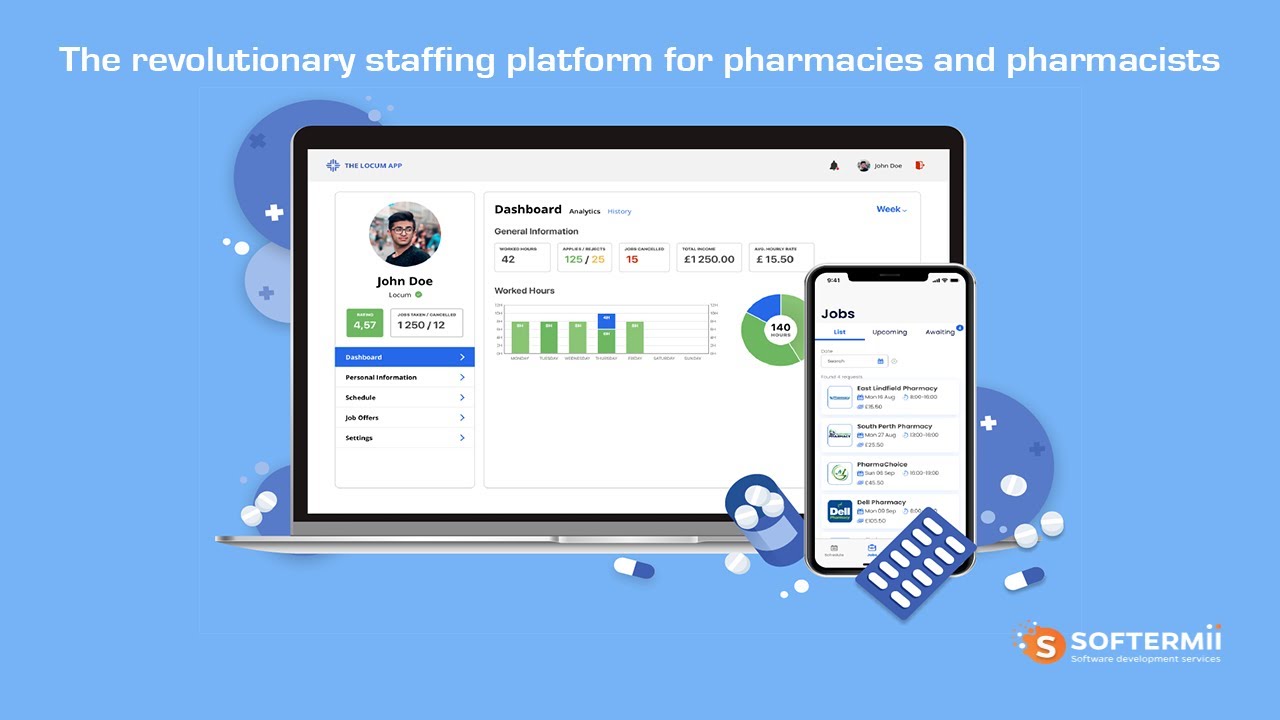 The team is really flexible with picking up urgent bugs.
I found that is a really good working relationship in that sense that the prices are very reasonable and they are accessible even over the weekend.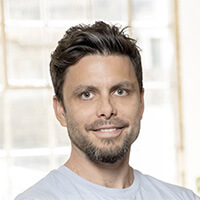 Duncan Mitchell, Managing Director, Co-Founder at TempTribe, London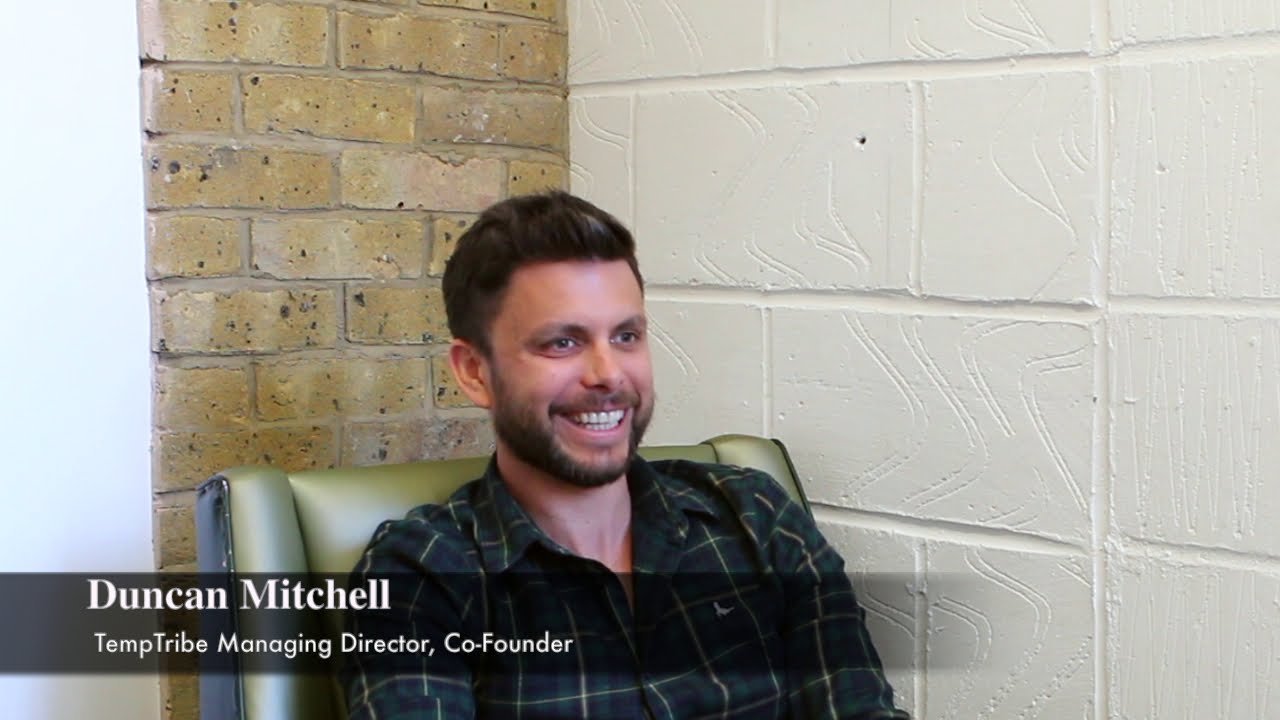 Softermii delivered a technically sophisticated app.
It integrates multi-party video conferences with social media dynamics. These guys proven to be a professional, reliable, and effective partner.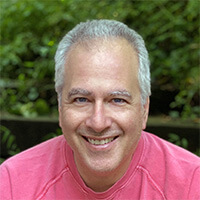 David Levine, Founder, Scoby Social

I would highly recommend Softermii for any programming needs.
I am consistently impressed by the quality of the work and team effort brought forth by everyone that we've worked with.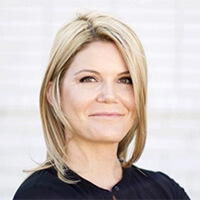 Ashley Lewis, VP of Product, Dollar Shave Club

Excellent programming skills and timely delivery.
They were able to take our poorly documented description and deliver a world-class app.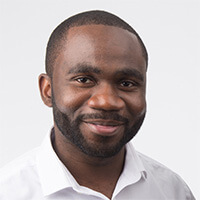 Folabi Ogunkoya, Founder, Cococure

They delivered amazing results and worked through holidays to make sure I could deliver on the project deadline.
The results were consistently top quality and the devs are friendly and responsive.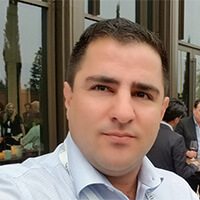 Shervin Delband, Director of US Operations, ITRex Group
Frequently Asked Questions
What industries does your software development company have expertise in?
We create highly sophisticated custom software solutions of different complexity for multiple industries. However, our main field of expertise lies in Real Estate, Healthcare, Fintech, E-commerce and Video & Audio Communications.
Can you share your most prominent case studies based on your software development expertise?
Take HIPAA Telmed, for example. It is a web-based application that provides seamless interaction between doctors and patients. This product offers such primary features as appointment management, video and audio calls, and document sharing. And, as the name suggests, this web application is HIPAA-compliant.
In particular, we integrated EHR into HIPAA Telmed. Now doctors can easily synchronize information about their patients in one database. Our team also provided impeccable video and audio calls thanks to WebRTC technology.
Another one of our successful cases is the French Real Estate Association – a mobile app used by realtors that can provide real-time information about the properties available for purchase or rental. For the French Real Estate Association, we developed a mobile iOS application that allows interaction between agents and clients. It helps to improve customer satisfaction and increase the number of successful transactions. We introduced the following features to the product:
real-time visibility of the market section with the option to geolocate and filter searches to identify properties that meet customer requirements
detailed descriptions of property added to the platform
real-time comparison tool
collaborations between agents and agencies
custom zones option
notifications
Currently, over 3,900 agencies are using the software. Also, the solution achieved MobileWebAwards Best Real Estate Mobile Application for the 2020 award.
ExtoBit is a cryptocurrency exchanger that allows for lightning-fast transactions. This product is also characterized by its exceptional simplicity of use. Our team has implemented cutting-edge technologies to ensure the security of cryptocurrency transactions. The main tools we used were C# and a Binance exchange platform API.
As for the servers, we employed ASP.NET Core as the main framework. Our specialists used MS SQL Server for databases, Vanilla JS and React for the frontend, React and ES6 for the Exchange page.
We have launched a referral program and cumulative loyalty bonuses to attract new users. As a result, we have created an exchanger that offers a favorable exchange rate with exclusive offers.
Dollar Shave Club is an online store that focuses on selling shaving products for men. In addition to the existing web version used from the desktop, we needed to update the DSC mobile app and create a high-quality and modern design.
As a result, we developed an application with outstanding UI elements and frameworks for model object animation. We also conducted analytics to increase conversion rates. Thanks to the efforts of our team, this app has been installed more than 500,000 times and received positive reviews from Android users with a 4.8-star rating.
Of course, this is just the tip of the iceberg, we have many more cases of different complexity for multiple industries which you can check in our portfolio.
How do you transfer software development expertise to my project?
The Softermii team has developed software, websites, apps and cross-platform solutions across multiple industries. We are especially well versed in projects for the real estate, healthcare, e-commerce, video & audio conferencing and finance sectors. However, our wide ranging team of rock-star developers can tackle any software project. This is what sets us apart. At Softermii, our software teams use a holistic approach to draw on the extensive experience of every team member.
Don't dream for
success

, contact us

Leave an inquiry or contact us via email and phone. We will contact you within 24 hours during work days.
Austin, USA

701 Brazos St, Austin, TX 78701

Tel Aviv, IL

31, Rothschild Blvd

Warsaw, PL

Przeskok 2

London, UK

6, The Marlins, Northwood

Munich, DE

3, Stahlgruberring

Vienna, AT

Palmersstraße 6-8, 2351 Wiener Neudorf

Kyiv, Ukraine

154, Borshchagivska Street