Real Estate Association
House buying platform & app development for realtors case study - making real estate agency negotiations easy
Project intro
French Real Estate Association's Mobile App for Realtors provides a powerful proptech tool for agents. It streamlines collaboration between professionals in the real estate industry. The company felt they were hindered from taking advantage of potential real estate deals. The app addresses a lack of transparency and communication between members of the real estate establishment.
The association identified a need to develop a mobile app for realtors that provided real-time information regarding the properties available for purchase or rental. Softermii, with experience in app development for real estate agents, delivered a mobile tool that addressed the specific needs of the French real estate market. Realtors and agents using this app enjoy a distinct advantage over their competitors who are not using the solution.
Highlights of Softermii's Real Estate Agent Solution
Search

Enhanced visibility of all available properties through an intuitive interface

Vision

Real-time vision into property availability for specific sectors

Filters

Advanced filtering enabling geolocated property searches

Zones Monitoring

Custom zones can be created by outlining it on a map

Approachability

Mobile app puts property details at users' fingertips

Comparison

Easily compare similar properties and find distinctive property features

Safety

Visibility into client payment details through secure communication

Structure

A searchable database displaying the inventory of participating real estate agencies
About the project
French Real Estate Association is an enterprise with headquarters in Paris. The organization is an association that welcomes all real estate agents and attempts to improve their ability to serve potential customers.
The company approached our company to make an app for real estate agents that would facilitate finalizing deals with potential customers. The real estate agent application needed to provide timely information to professionals and customers in the field. The project's goal was to eliminate issues that negatively impacted the ability to finalize deals. Development began in May, 2019 and is ongoing.
Industry

Real Estate

Type of project

Mobile application Mobile app

Country

France

Duration

23 months
Realtors App Development Challenges and Project Goals
Several challenges were identified as issues that severely limited the ability of real estate professionals to close deals with prospective clients.
01

Real-time

The main problem was the lack of real-time information available to real estate professionals concerning the state of the market. There was no collaborative tool with which to coordinate the actions of agents in the field, leading to confusion and degraded productivity.

02

Information

The lack of information resulted in wasted time spent trying to determine if properties were still available or had already been taken off the market. Productive time was lost by agents discussing unavailable properties with their customers when they could have been concentrating on opportunities that still existed.

03

Solution

In addition to costing agents precious time, the inability to quickly respond to client queries resulted in reduced customer satisfaction. We provided a mobile solution bringing the necessary information together to resolve the bottlenecks in the French real estate industry.
Our solution for Real Estate Agents
The team at Softermii already had experience in app development for real estate agents. It was logical to choose them to develop a solution for French Real Estate Association. The final product is a mobile app for iOS that streamlines the interaction between agents and their clients, increasing the number of successful transactions and customer satisfaction.
2 JOURs SUR LE MARCHÉ
369 000 €
7 Rue de l'Hôtel Colbert...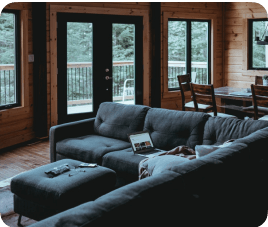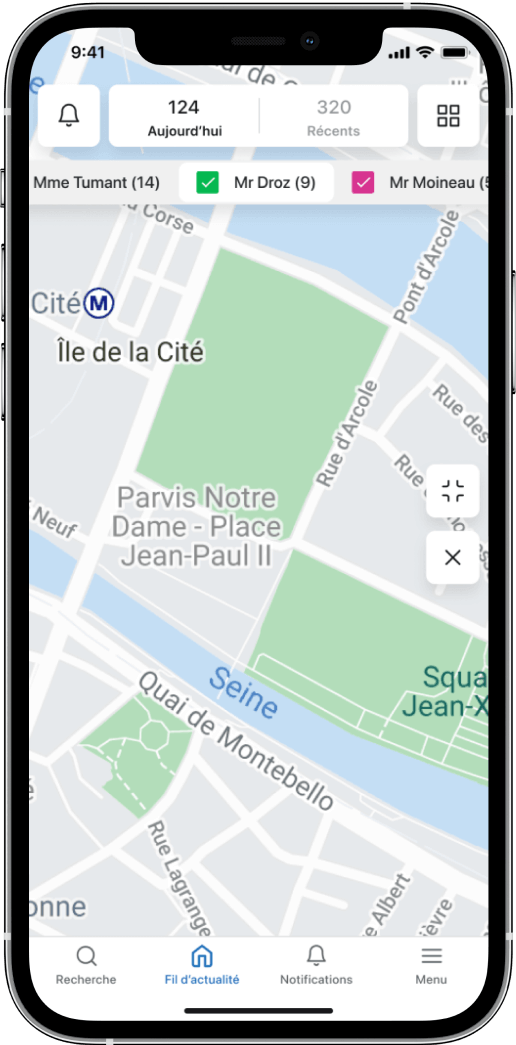 Apartmii - ready to implement engine
Custom real estate booking and recommendations solution. It includes AR/VR and videoconferencing features for conducting virtual tours and open houses. This is our development we use for faster software release.
Key deliverables
Here are the main features delivered in our solution
Visibility
Users get real-time visibility into their market sector and can perform geolocated and filtered searches to identify properties that meet customer requirements. The ability to see updated information regarding available properties gives users a competitive edge over agents not using the tool.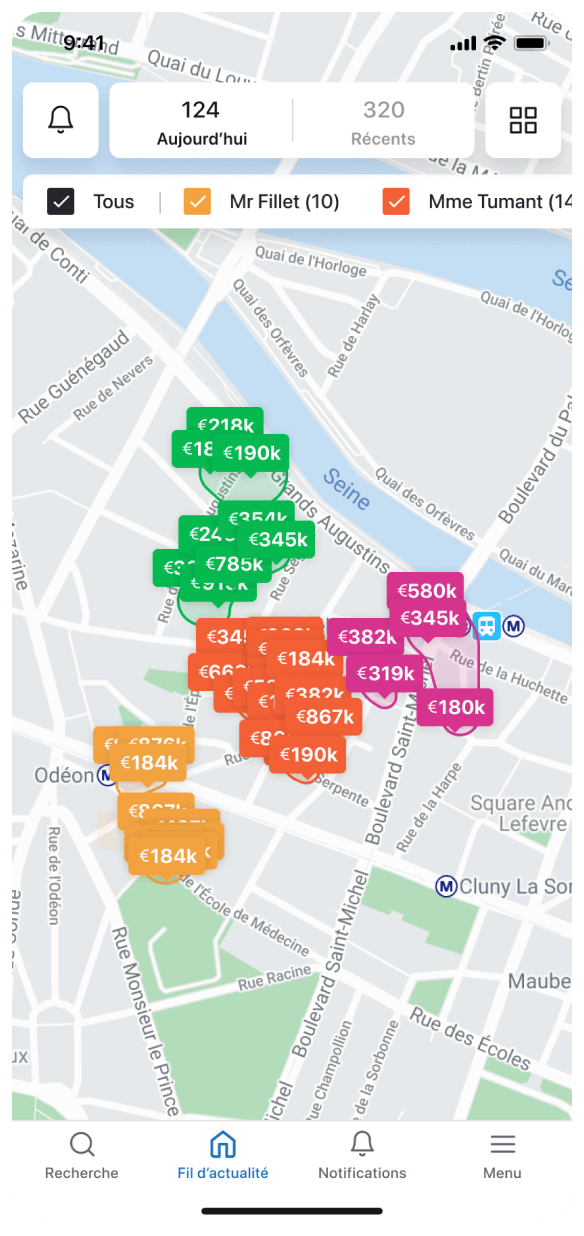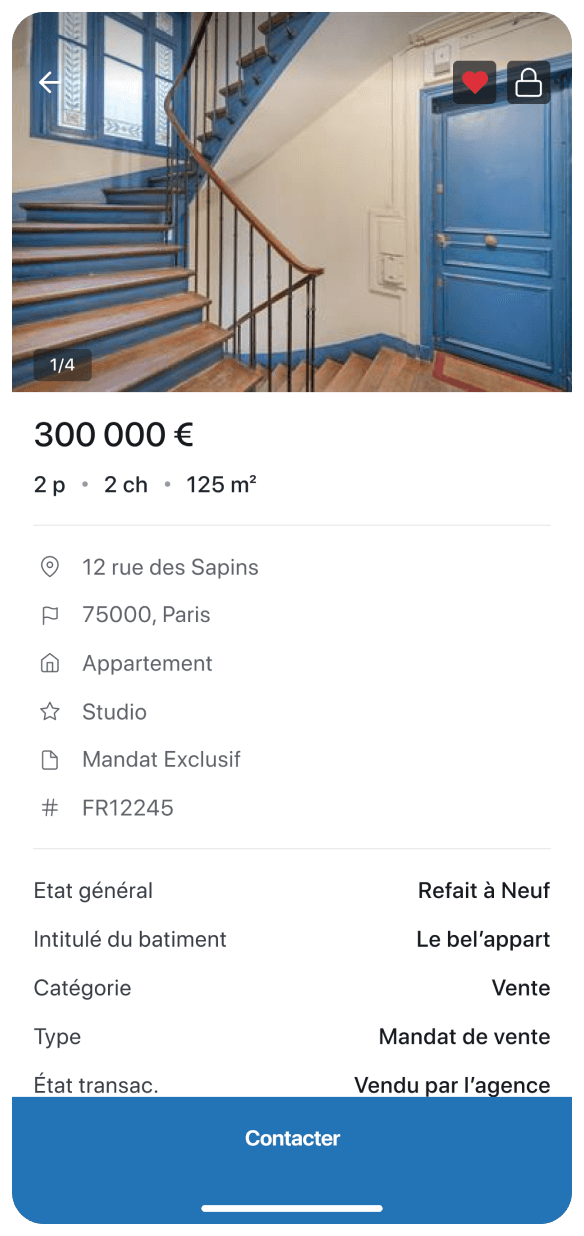 Descriptive information
Searches return property profiles that include details like the price, full-color photographs, and other details prioritized by the owner or realtor. Visit reports enable agents to determine how much attention a property is receiving, allowing them to make better decisions when offering it for sale. All information contained in property profiles is stored securely.
Comparison
Real-time comparisons between similar properties enable agents to furnish potential customers with options and demonstrate the financial advantages of their offering.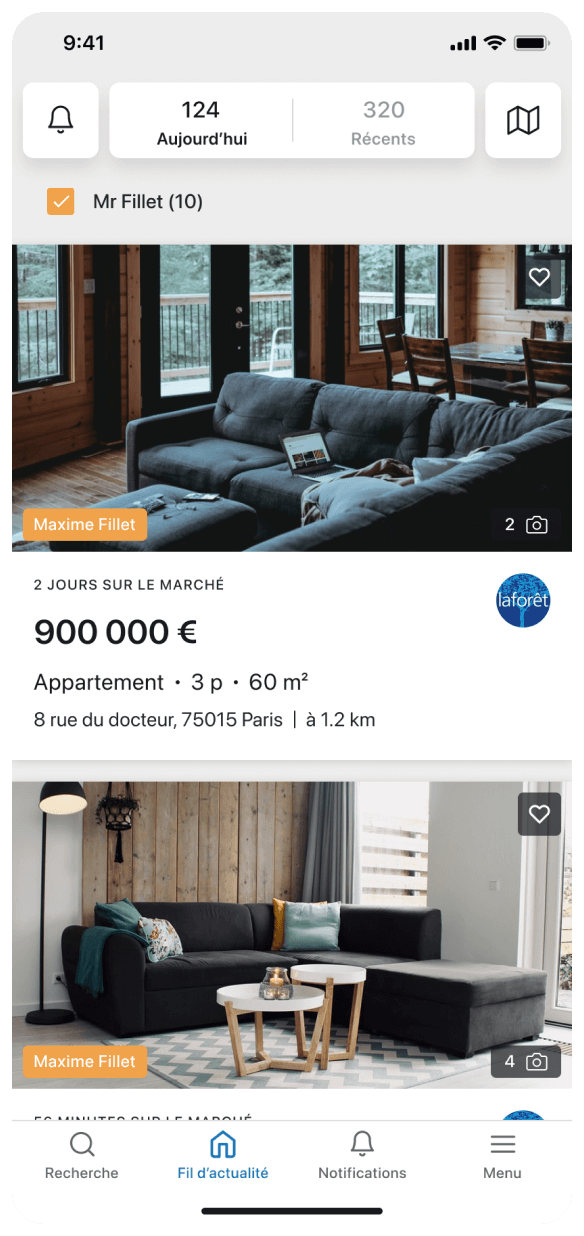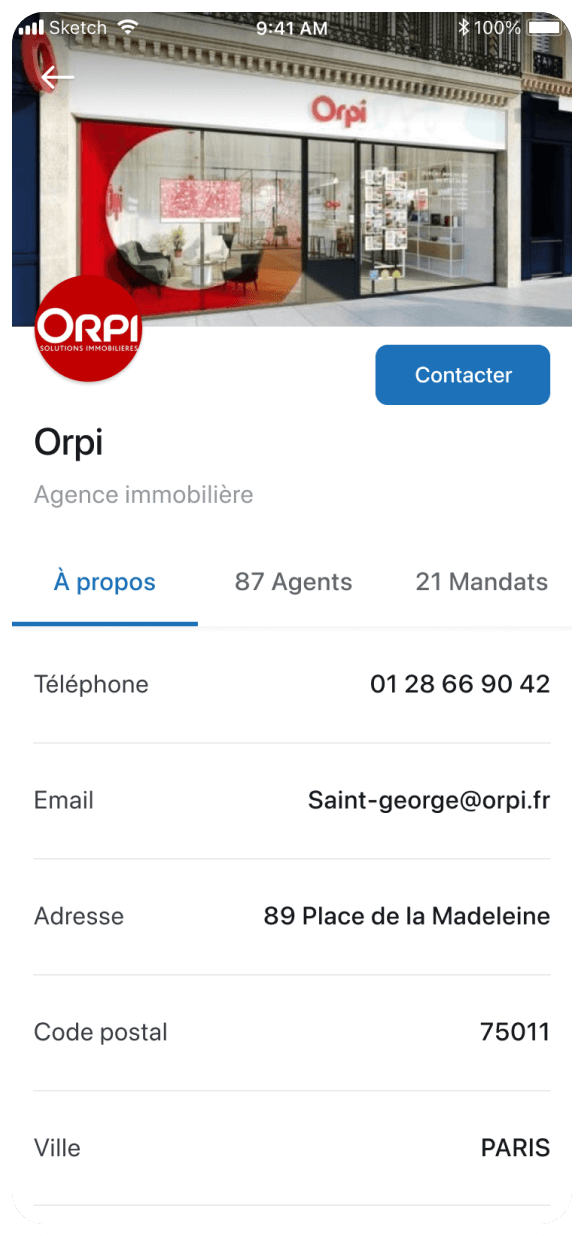 Collaboration
Collaboration between agents and agencies is fostered by the app by the potential to share real-time updates on inventory and avoid contention over prospective customers.
Time savings
Both customers and real estate professionals benefit from the reduced time spent locating the right property and closing the deal. This greatly increases customer satisfaction and enables more deals to be completed, boosting agents' bottom line.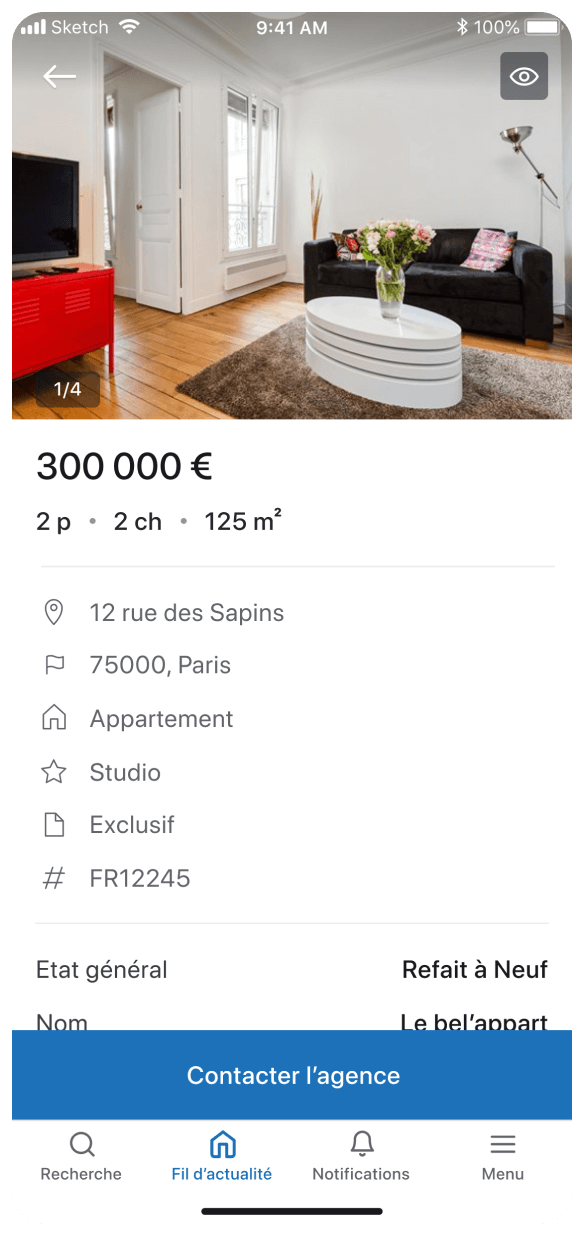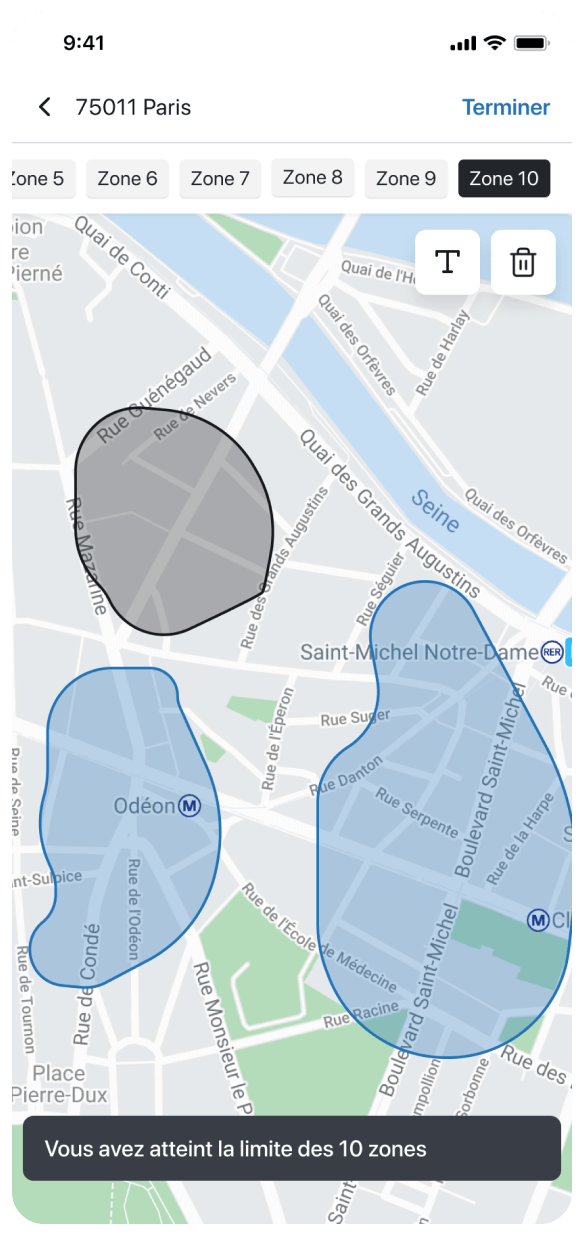 Custom zones
Agents can define custom zones simply by drawing its outline on a map on their mobile device. Using this feature enables agents to fine-tune property searches to address specific client requirements.
Notifications
Notifications can be sent to agents regarding the status of properties which interest them or their clients. This saves time that would be spent researching property availability and enables agents to better serve the needs of their customers.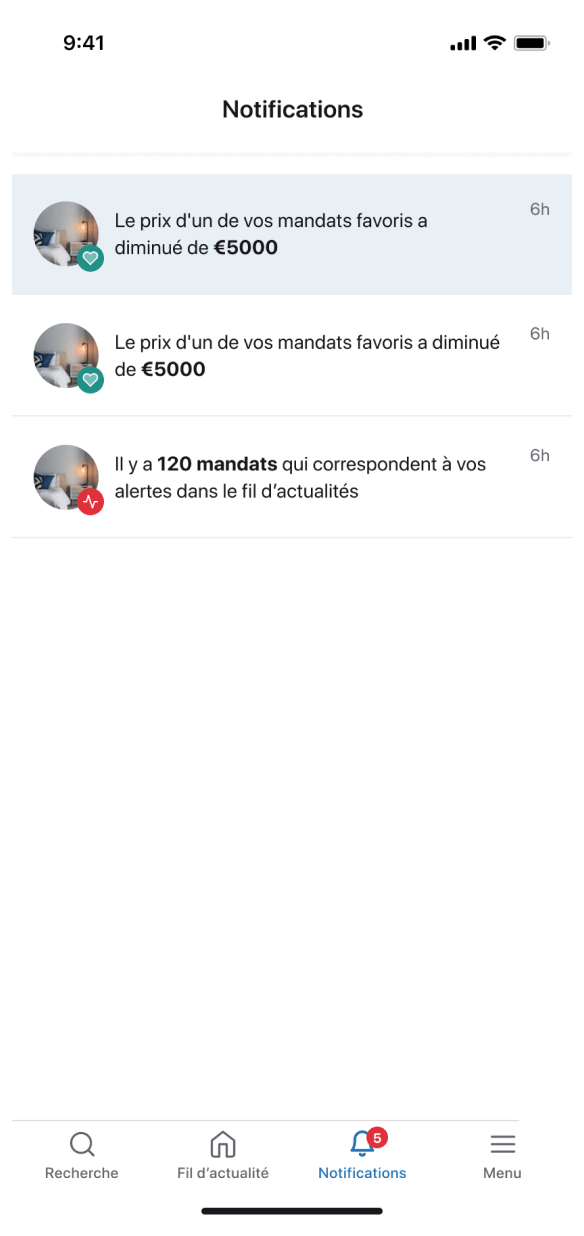 Development
Future development of the solution can be performed by fine-tuning the collection and processing of real estate related data. Softermii has ensured that all personal data is securely managed to comply with privacy regulations. Agents in the field are the target audience for the app. As the tool matures, new features can be introduced to provide innovative ways to further enhance the flow of real estate information.
Flow
Research

Assess Market

Analysis

Business Analysis

Design

UX/UI

Coding

Code development

Launch

Debut on market

Support

Ongoing maintenance
Tech stack
List of technologies we used to develop an app for French Real Estate Association
Swift

Google Maps & Places

Firebase

MVC
Project results
Over 3,900 agencies are currently using the tool to assist their agents and clients. Reviews are very favorable and demonstrate that the app provides the following positive results:
Productivity

is enhanced for agents in the industry by taking advantage of easy access to real-time information. No more time wasted by investigating properties that are no longer for sale or rent.

Collaboration

across agencies enables new levels of efficiency to be brought to the real estate market. Users can use the app to inform other agents of properties as soon as they come on or off the market.

Customers

experience an increased level of satisfaction when they are engaged in the real estate procurement process. Property profiles and comparisons give clients confidence that they are getting a good deal and improves an agent's chances of success.
Awards
Softermii's solution for Fichier AMEPI the Web Marketing Association's MobileWebAwards Best Real Estate Mobile Application for 2020. This platform is dedicated to identifying the best solutions in the field of responsive mobile web and application development.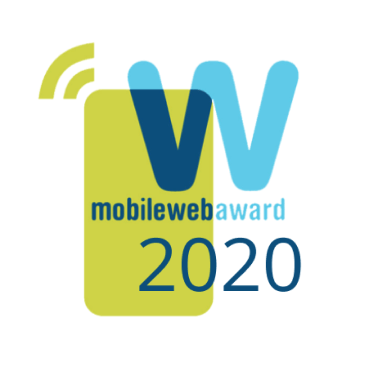 Testimonials

Softermii has a hard commitment towards the project delivery on time without any delay.
We ended up by having a very attractive product that can compete with any other virtual platform.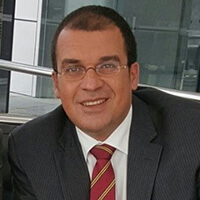 Walid Farghal, Event10x. Director General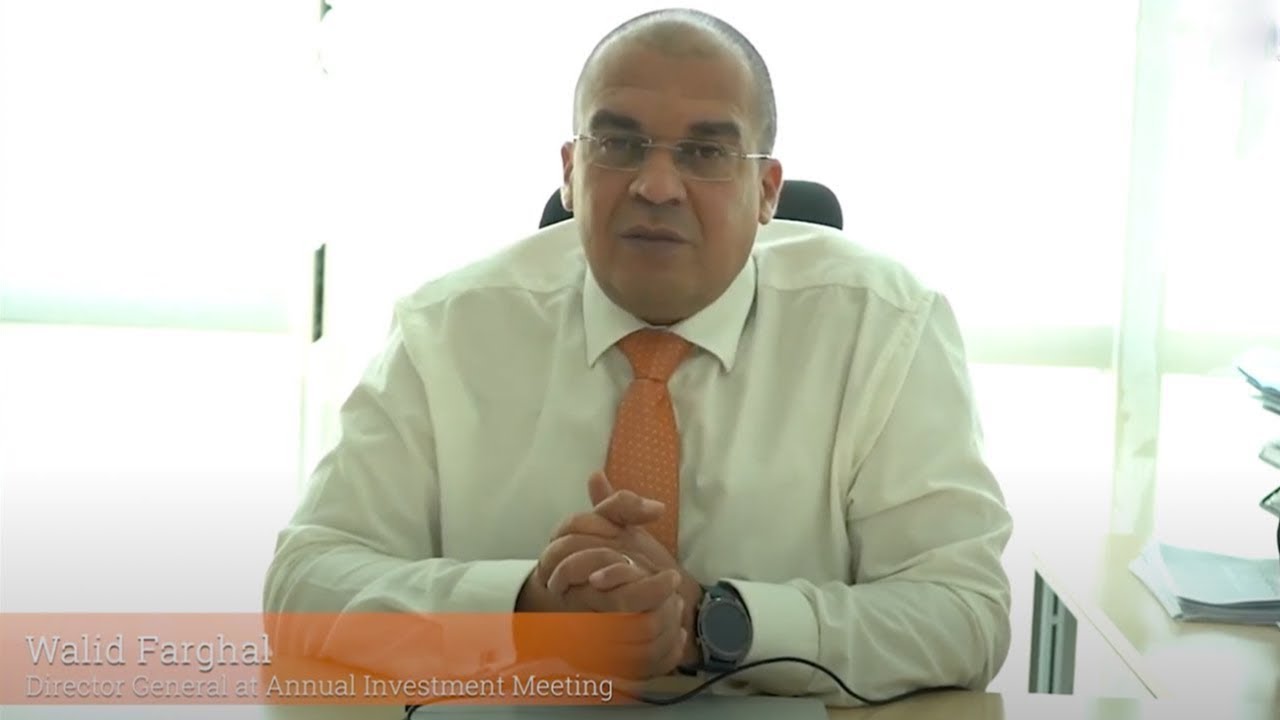 Softermii are great with time management and produce high-quality work.
Because of how satisfied we've been with their work on this project, we're exploring bringing them in on a new project as well.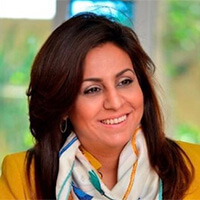 Muna Al Hashemi, Founder of a Proptech Startup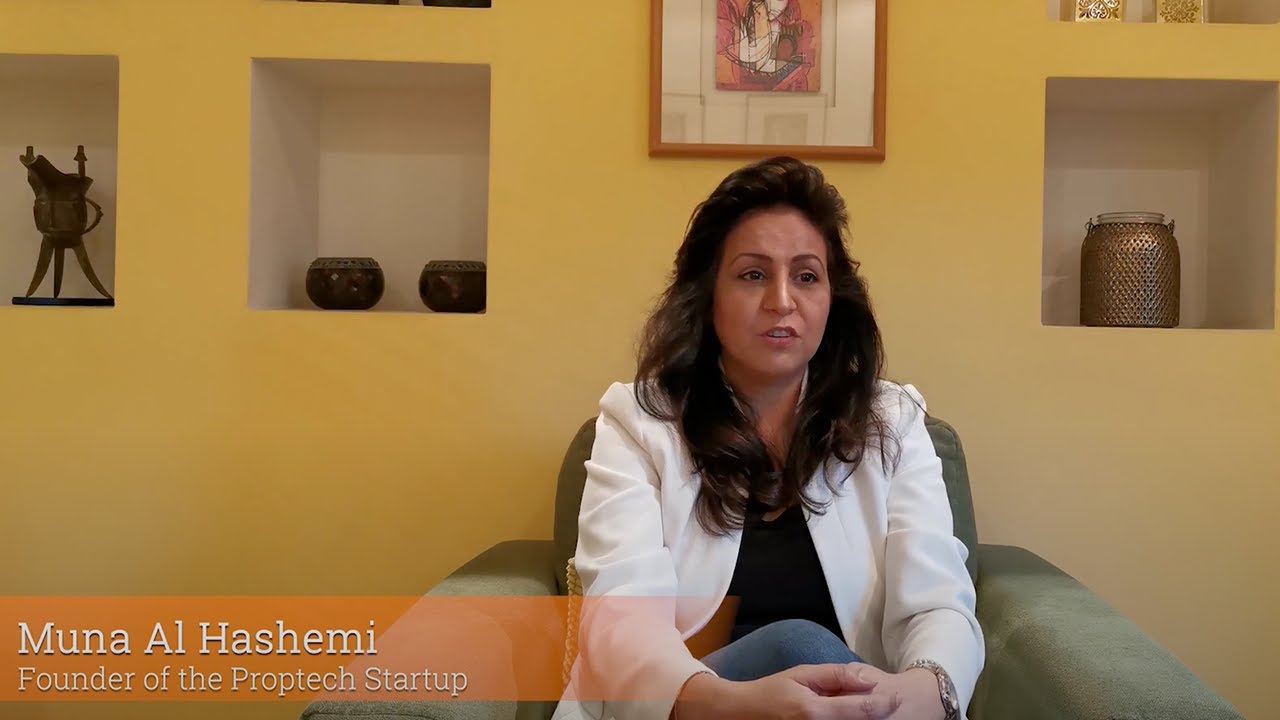 They were really on top of everything.
They know how important my timelines were and they made sure that they're dead to them and got everything done quickly.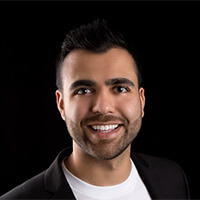 Reece Samani, CEO & Founder, Locum App, London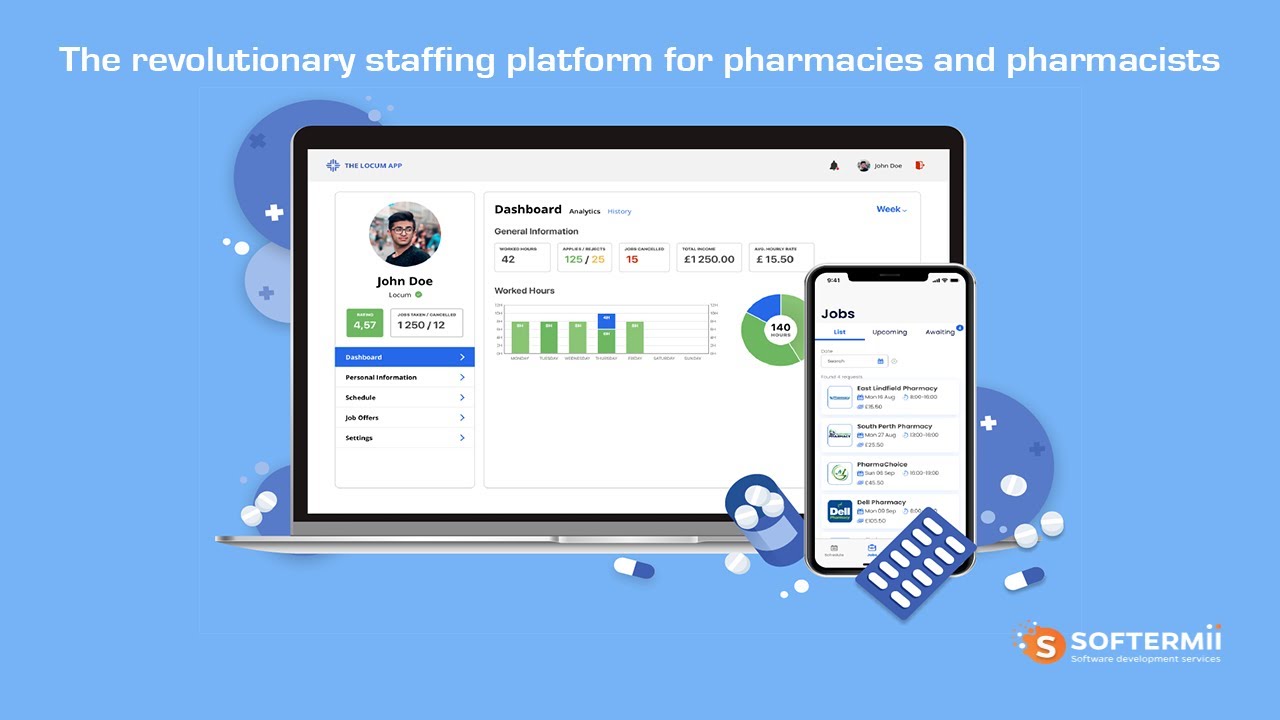 The team is really flexible with picking up urgent bugs.
I found that is a really good working relationship in that sense that the prices are very reasonable and they are accessible even over the weekend.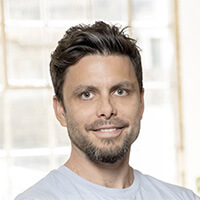 Duncan Mitchell, Managing Director, Co-Founder at TempTribe, London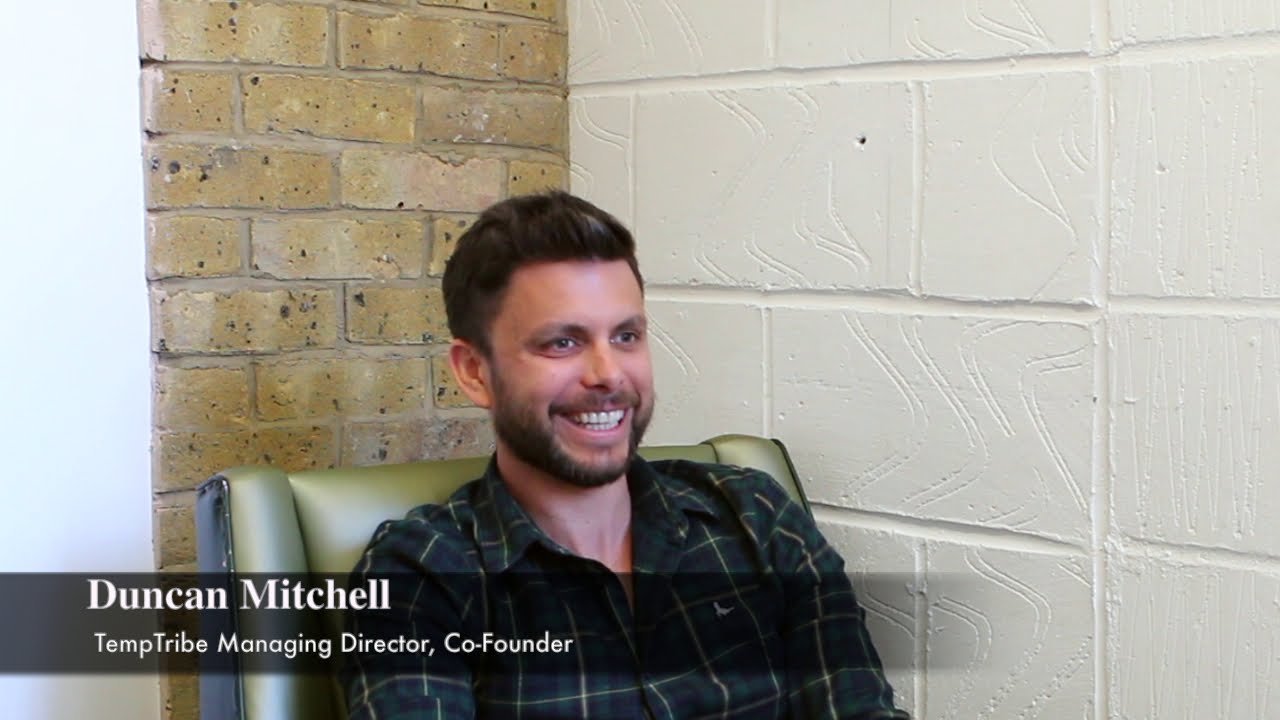 Softermii delivered a technically sophisticated app.
It integrates multi-party video conferences with social media dynamics. These guys proven to be a professional, reliable, and effective partner.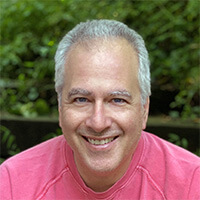 David Levine, Founder, Scoby Social

I would highly recommend Softermii for any programming needs.
I am consistently impressed by the quality of the work and team effort brought forth by everyone that we've worked with.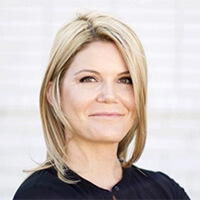 Ashley Lewis, VP of Product, Dollar Shave Club

Excellent programming skills and timely delivery.
They were able to take our poorly documented description and deliver a world-class app.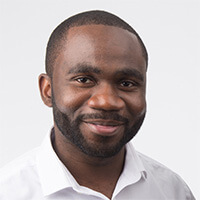 Folabi Ogunkoya, Founder, Cococure

They delivered amazing results and worked through holidays to make sure I could deliver on the project deadline.
The results were consistently top quality and the devs are friendly and responsive.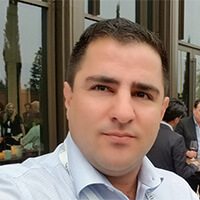 Shervin Delband, Director of US Operations, ITRex Group
Maximize your efficiency with real estate software
Let Softermii provide you with dedicated real estate app development for realtors within specific markets with localized customization. Give your company an edge and increase customer satisfaction with an advanced solution that addresses the needs of all parties involved in a real estate deal.
Softermii can develop a custom app for real estate agents that takes into account the specific characteristics of your location and customer base.
Contact us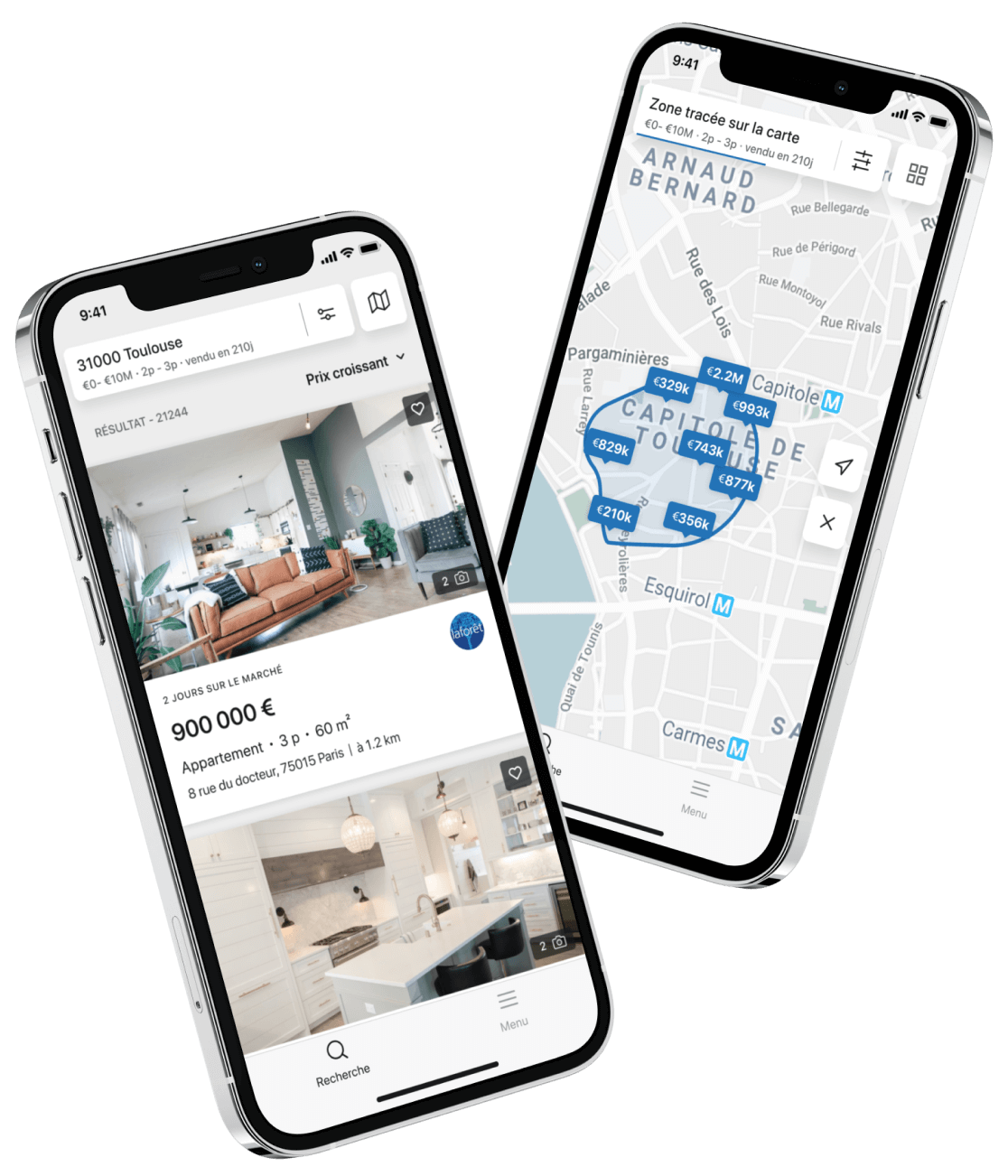 What questions do you have?
Did your team only code this real estate agent application or took part in business research and analysis?
Before starting actual coding for this real estate agent solution, our team had done a complete cycle of market business analysis, went through the discovery phase, and created a user journey.
What was the main business outcome after finishing this real estate agents app development project?
The main problem of our client, the French Real Estate Association, before we developed a custom app for real estate agents, had been the lack of real-time information available to professionals concerning the state of the market. After we created a real estate agent application, over 3,900 agencies throughout the whole country are currently using the tool to assist both their agents and clients.
What were the main challenges during this realtors app development process?
Before starting actual coding for this real estate agent solution, our team had done a complete cycle of market business analysis, went through the discovery phase, and created a user journey.
Get valuable insights
Discover the benefits of digital disruption in your industry
Don't dream for
success

, contact us

Leave an inquiry or contact us via email and phone. We will contact you within 24 hours during work days.
Austin, USA

701 Brazos St, Austin, TX 78701

Tel Aviv, IL

31, Rothschild Blvd

Warsaw, PL

Przeskok 2

London, UK

6, The Marlins, Northwood

Munich, DE

3, Stahlgruberring

Vienna, AT

Palmersstraße 6-8, 2351 Wiener Neudorf

Kyiv, Ukraine

154, Borshchagivska Street