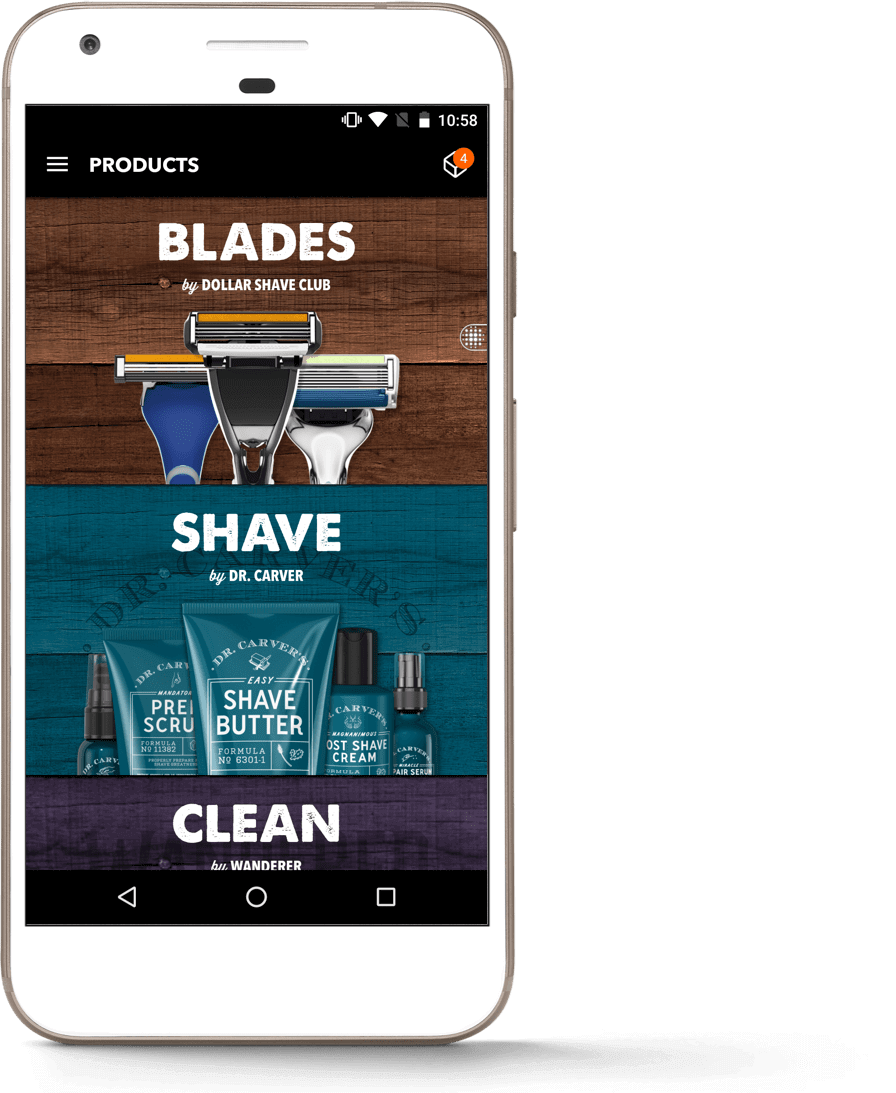 Usability and development cost
Regarding the development process, Softermii worked in weekly sprints with the Dollar Shave Club in-house team, making co-creation with the client a weekly habit.
Such cooperation allowed us to create an environment where ideas and thoughts could be easily presented, negotiated and tested with the end result being highly satisfactory. In fact, we had to redevelop the mobile app from the ground up at the same time working with the DSC design team to boost the app's UX.
Of course, every entrepreneur has a set budget, and more often than not it is quite strict. The app we developed for them makes a great example of high usability and acclaim by users, notably for a company that offers inexpensive but quality products. Developing a great app may turn out more expensive in the short term. But if we take the long run, the app's redo will become more expensive because of the poor quality and cheap development processes.