How to Build a Custom Virtual Event Platform — the Event10x story
17 June 2021
• 8 min read
Want to know more? — Subscribe
If you're looking to build a custom virtual event app, you're not alone. The industry has come a long way from just a few years ago when there were no contenders to speak of in this niche to household names throwing their hat into the virtual event ring.
Today, digital conferences and hybrid online/offline conferences are nothing new. Google, Adobe, Cisco, and other corporations have already hosted their digital-first conferences last year and it's now clear there is no going back.
Read also: How to Make a Hybrid Event App
Much like the rest of the post-Covid digital landscape, users from individuals to corporations have been forced up the adoption curve and will expect digitized products in the future. Zoom's recent deal with Formula 1, for example, is aiming well into the future to provide novel experiences not available before to remote spectators, including exclusive access and VIP treatment.
What does this mean for a new startup just considering joining this growing industry? Read on to find out, including the story of how we created a custom virtual even platform from scratch. Let's dive in.
How does a virtual event app work
You don't simply move an event online. If you've been to a professional conference before, you'll know that these events include a unique mix of listening to industry speakers, socializing and networking, pitching your product, entertainment, and (very often) drinking. Anyone who has been to a Zoom happy hour will know that it's simply not enough to meet online, instead of in person, and have the same experience. Therefore building a virtual event app will entail a bit more than just integrating video chat.
Remember that there are a number of event types that users have already come to know and following the existing formats will likely benefit your digital event app development in the long run.
| Service | Description |
| --- | --- |
| Webinars | Typically under two hours in length, including a Q&A section, webinars are an excellent opportunity to highlight an expert speaker focused on a single topic and discussing it at length with visual aids. These can also be recorded and served offline for users to watch later and are also used widely as sales opportunities. |
| Web conferences | These are large-scale events that feature a schedule of speakers and other events, including professional development, networking, and entertainment. The content provided during this type of event can be provided live, on-demand, and even offline. |
| Live Streaming events | This format offers the least interaction options to the user, since it's essentially a live TV event put online. Still, there can be variables from streaming a live show happening on stage to a hybrid between live conversation and recorded pieces. |
Online events offer a unique opportunity to use the various digital tools at our disposal to create a unique experience specifically tailored to interacting with other people through your computer or mobile device. For example, this can be something as simple as adding audience interaction features like polls and live reactions to building games and other team-based activities to facilitate building relationships. Speaking of features…
Key features of virtual event platform
To create an online trade show platform, you'll need to contend with a host of features that your competitors have and perhaps expand on top of them, as well.
| Feature | Description |
| --- | --- |
| Video Chat | The key to the whole endeavor is high-quality, reliable video conferencing. There are a myriad of available solutions that can be embedded into products that already exist to facilitate video chat. |
| Large Rooms | The key to hosting a successful conference is, of course, a large number of attendees. This presents a unique technical challenge, however, and allowing thousands of participants to listen in on a single conversation will take some finesse. |
| Text Chat | The downside to video conferencing is that only one conversation can be going on at the same time, but this is easily fixed by allowing your users to chat among themselves while the main conversation is going on. |
| Screen Sharing | This feature will be the cornerstone of any presentation, giving the speaker the capability of controlling the visual aids they're using to illustrate what they're talking about. |
| Polls and Interactivity | Have you ever seen a TED talk that starts with "Raise your hand if..."? It's a very common tactic to engage the audience at an early stage and get them to feel like they're active participants in what's happening, as opposed to just being talked to for hours on end. |
| Figures and Metrics | Whether you're an organizer of events or simply facilitate them, live event streaming platform development will entail building a system for recording engagement metrics that you can either share with your clients or use in your internal marketing office. |
| Recording | Owning the content that you're hosting for the purposes of later distribution is a very smart tactic and one that shouldn't be neglected. Your users will also thank you for giving them on-demand access to talks they've missed. |
| User Profiles | Users should have the ability to have a profile they can edit that includes their photo, contact info, and a bio. It's also absolutely essential for speakers, since they're the ones who will attract crowds. |
| Security and Encryption | Nobody is discussing state secrets in an online conference, of course, but protecting your users' data is an absolute must and a public breach can be devastating for any business, especially a startup only beginning to develop virtual expo software. |
Challenges of virtual event app development
There are a number of challenges that will arise during virtual trade show platform development or development of any digital conferencing solution.
Perhaps the largest, most daunting one is facilitating high-quality video for thousands of users around the globe simultaneously. This entails capturing raw video data, segmenting it into 2-3 second bytes, compressing and encoding that data, streaming that data through a distributed network, and decoding it on the user's end, all in literally seconds.
If that sounds difficult, we know how you feel. We've already helped our clients build online exhibition software and delivered world-class solutions for hosting online conferences as well as video streaming applications. Want to learn more?
Cost to develop a virtual event app
There are a number of factors that will determine the final cost for custom virtual trade show software or virtual conferencing solution.
What kind of user are you targeting?
It's one thing to host online webinars for hundreds of users, and an entirely different situation if your goal is to attract enterprise users with dozens of speakers and thousands of viewers all logged in and participating at the same time. Any solution can be built with scale in mind, but custom virtual exhibition software that needs to hit the ground running with the ability to host thousands of users will involve a correspondingly larger amount of work.
When do you want to launch?
You want to launch your MVP as soon as possible to make sure that it has product/market fit and monetize at an early stage to recoup some of the money you've invested. Of course, you should understand that rushing to launch may result in overtime for the team working on the product, and thus, higher overall costs for its development.
What kind of features do you want?
It's actually not that difficult to add video conferencing to a product — we do it all the time. But the more features you want to see in your MVP, the more difficult the process it will entail. For example, one UX designer may not be enough to work on your product and the developer team will need to be increased, as well. It all depends.
To sum up, virtual networking software development does not have a base price tag that you can refer to, but our team can help you figure out the approximate cost if you tell us more about the product you want to have. Let's talk.
Story behind Event10x
One of the products in our portfolio that we're proudest of is Events10x, a virtual event organizer and facilitator based in Dubai. They came to us in 2020 to develop a solution for virtualizing their business as the Covid-19 pandemic and lockdowns raged throughout the globe.
The task was to create not just a video chat platform, but a full substitute for hosting digital events that could imitate the experience of a physical event. Currently, the platform includes 15 "buildings" that users can go into, each dedicated to a separate activity, as well as digital business cards that can be exchanged upon meeting someone in the virtual space. The user can also take notes within the system. All this has the cumulative effect of bringing the user into a single ecosystem — our client's goal.
Read Also: How to Create a Video-based e‑Learning Platform like Udemy
Overall, it took a team of four developers on Softermii's side to create the product. The team also consisted of one designer, QA, and BA. The base product consisting of a custom in-built streaming engine took about three months to finish, with additional integrations like Zoom and Azure taking another ten days. Payment integration also took another two weeks.
In total, the time from the discovery call to launching the first major event took about four months. We are still working with Events10x to develop the product further, as well as provide support during every event they host as needed.
Watch this testimonial from Walid Farghal, the Director of Event10x to learn more about how they chose Softermii and results from launching the product, including growing their sales 300%.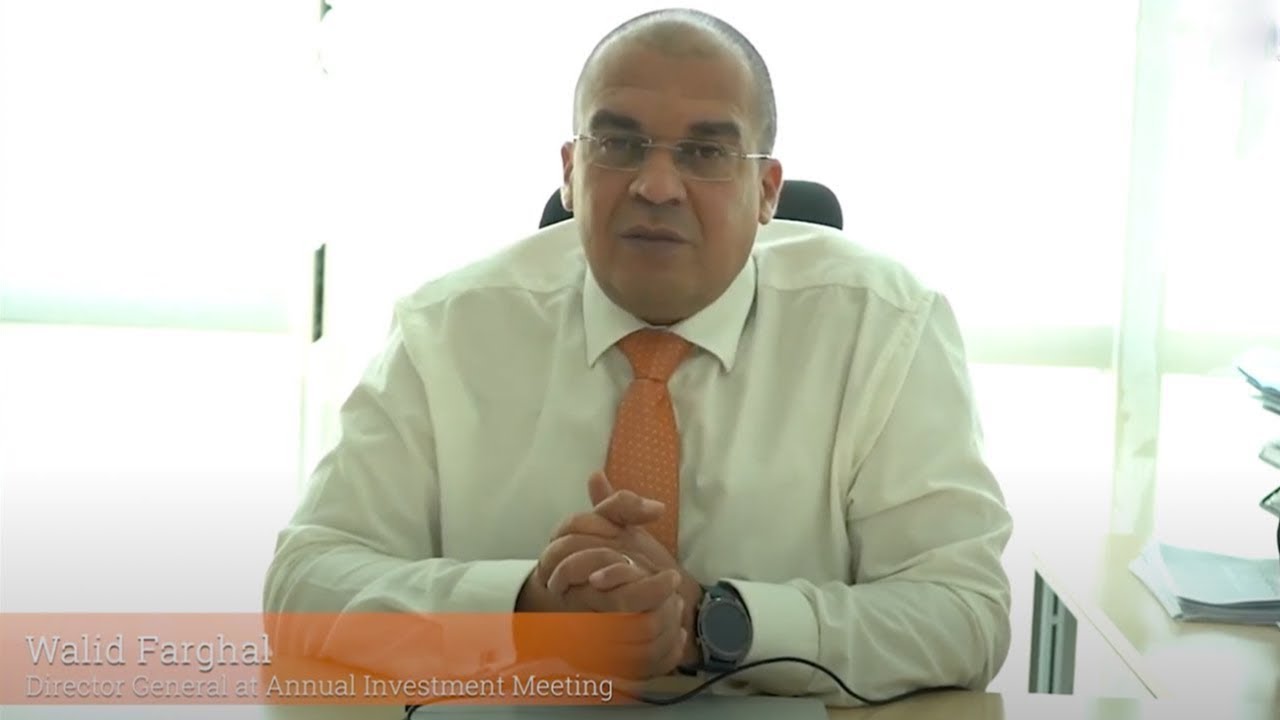 Analytics
When hosting an event, organizers can stay on top of traffic to the event, as well as a host of other data, in a much more precise and reliable way than measuring foot traffic.
Calendar
Users are able to choose what events they're interested in and use an itinerary to guide them for the duration of a conference. This enables organizers use the capability of digital communication to facilitate easy attendance to focus on scale — there is no longer such a thing as "too many speakers."
Engagement features
It can be dull to look at a screen for a while. Adding features like polls and questionnaires to ensure the speaker or moderator are engaging the audience is a good idea to keep your audience's attention from waning.
Monetization
Events10x can process payments from virtual ticket sales, relieving clients of accepting payments and transferring attendee information between separate systems.
Networking
For most people, this is the point of conferencing, so we didn't leave networking features as an afterthought — on Events10x, users can swap contact info and exchange messages through the internal attendee-only system to encourage collaboration and foster business opportunities.
Softermii's CTO Takeaway
We've said it before and we'll say it again — the future is virtual. There is no time like the present to build a custom virtual event platform, since it's certain that the market will continue to grow. As the world gets vaccinated and conferences hosted in the physical space come back, there is a huge opportunity there to expand attendance and connect more people using virtual solutions. In any case, we can help. Get in touch with us here.
How about to rate this article?
124 ratings • Avg 4.5 / 5