Soundit
An audio-first social decentralized platform (dPlat) focused on disrupting the status-quo audio value chain.
About the project
SoundIt is a revolutionary application that focuses on audio content, user experience and its interaction. The app allows users to earn using their creativity and build a network for their own brand.
Duration

1 year

Country

UAE

Type of project

Audio content based Social Platform

Industry

Social Network
Business Goals
The goal of SoudIt as a social network is to generate user traffic that opens doors for big marketing campaigns and promotions. Special algorithms aim to allow new users to become famous in a short time and become noticeable on the platform. The idea was laso to give users an opportunity to create a whole new world of trends, gain popularity and influence the audience through live communication, interaction and innovative user experience working with audio content.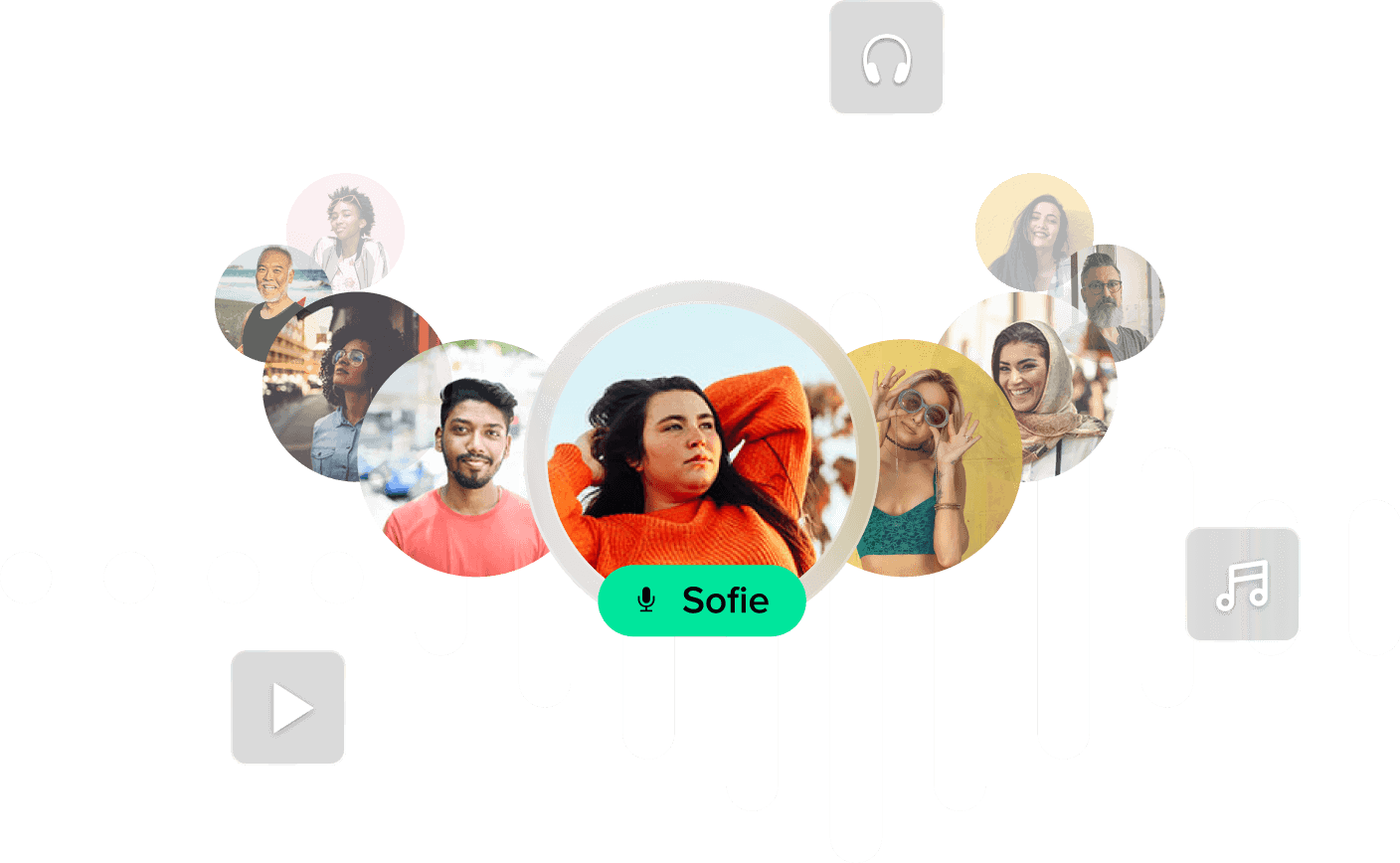 Key Challenges
Audio Content creation and processing SDK engagement

Final Content rendering performance to get it posted in seconds

Live Streams capacity assurance – up to 25 speakers and up to 2000 listeners can communicate at the same time

Spatial Audio implementation

Performance tuning Special Algorithms of new users promotions and user interaction

Smooth feed browsing with zero delay and lag

Special format of Audio Content storage at DB for further collaboration by other users

Integration with Audio Tracks 3rd party providers to be engaged for Audio Content creation process
Solution
1
Intuitive and accessible design helps users to start content browsing right after account registration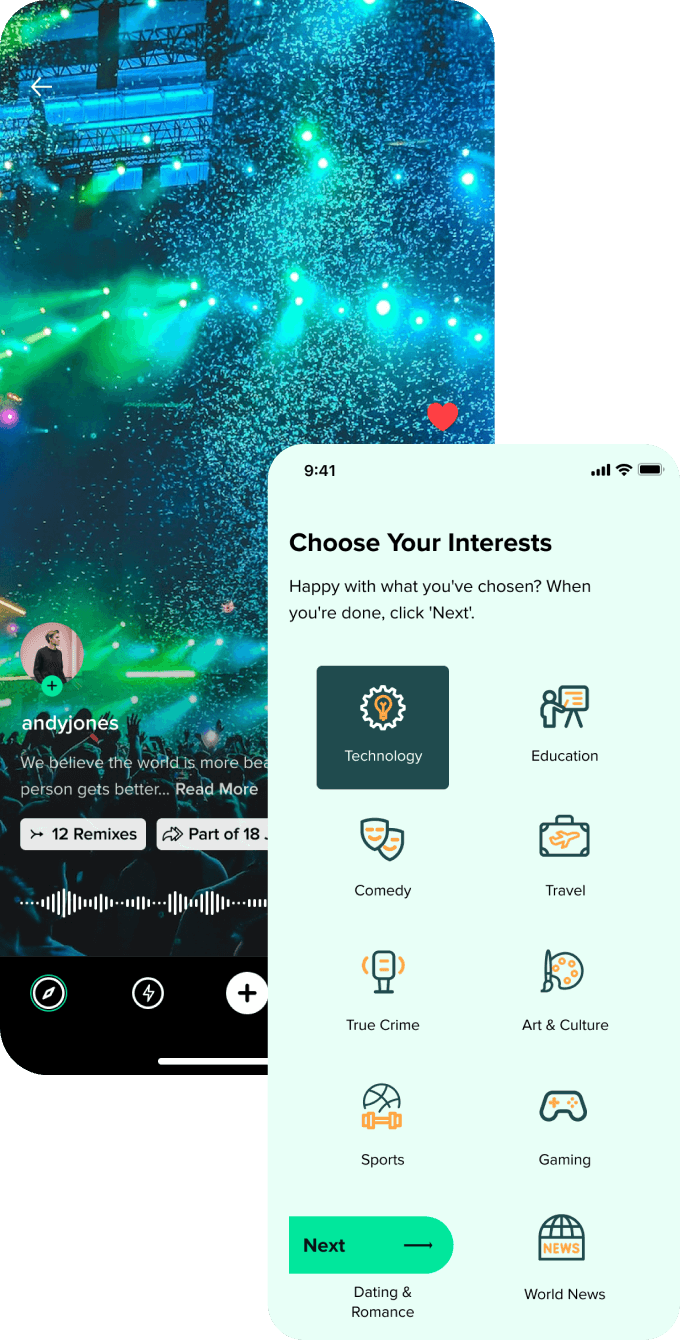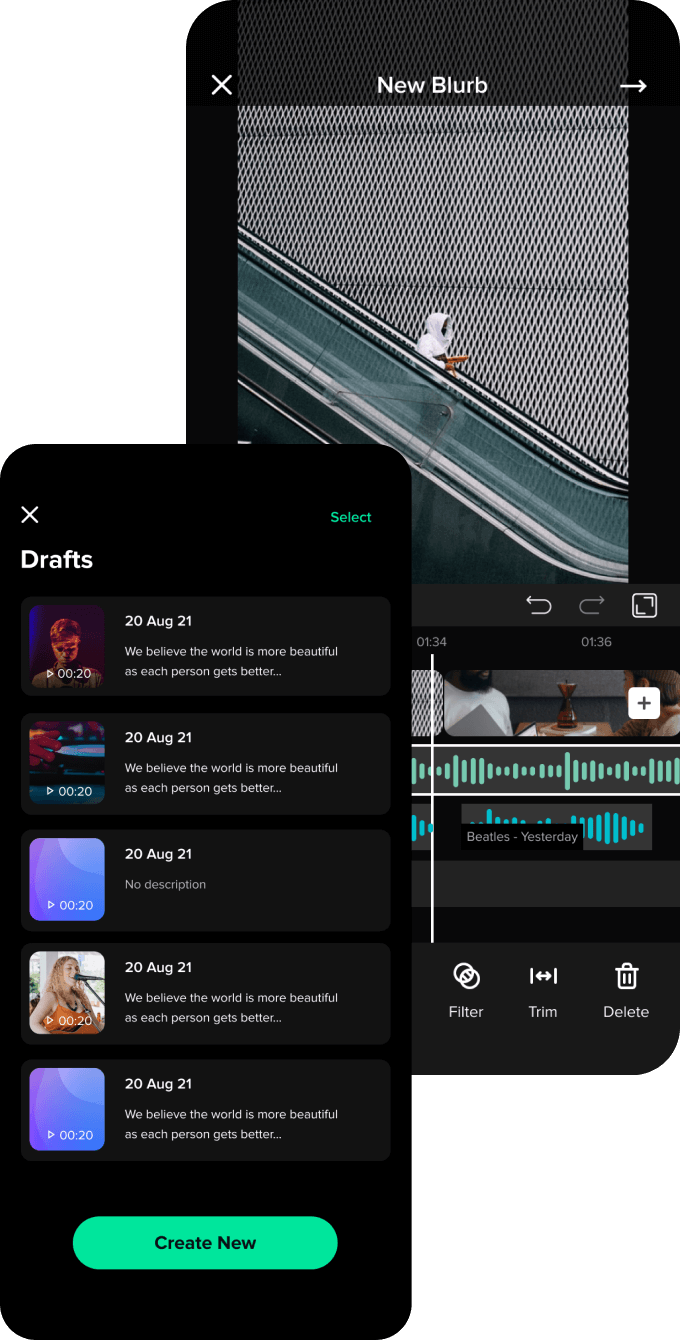 2
Innovative UX made the process of Audio Content creation simple, yet powerful
3
Different ways of Audio Content browsing helps make the hit from the first shot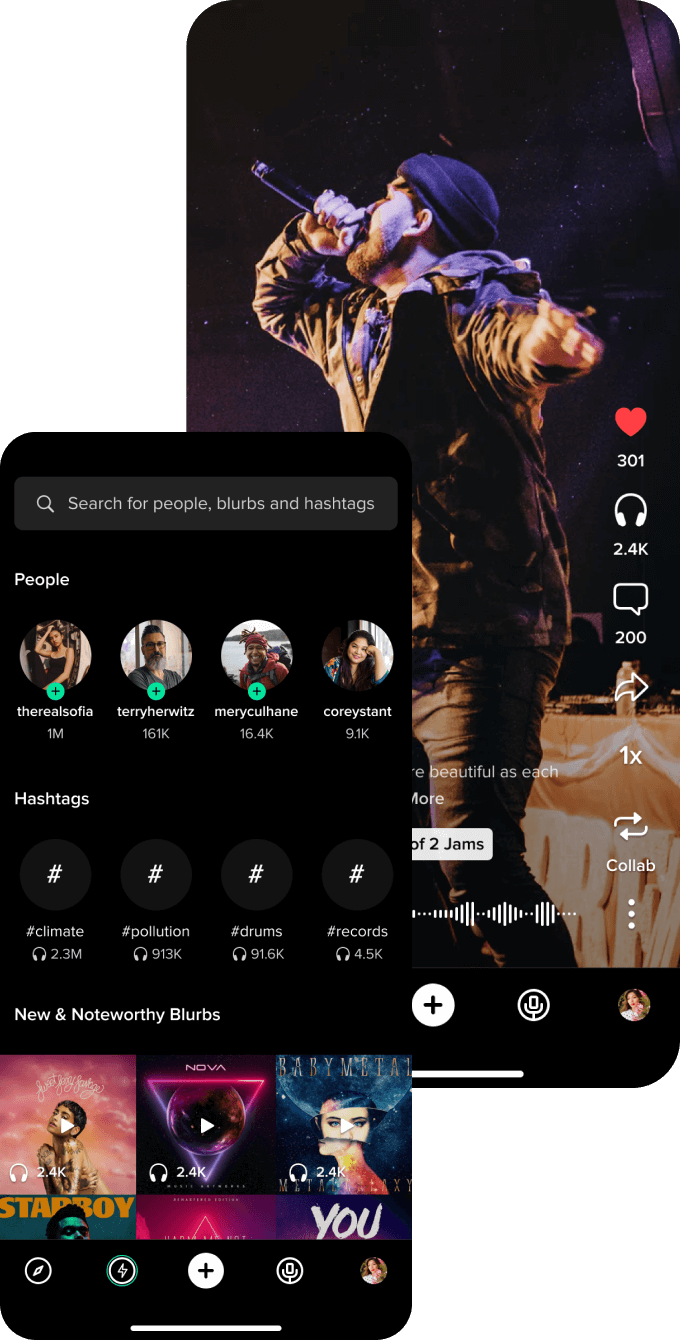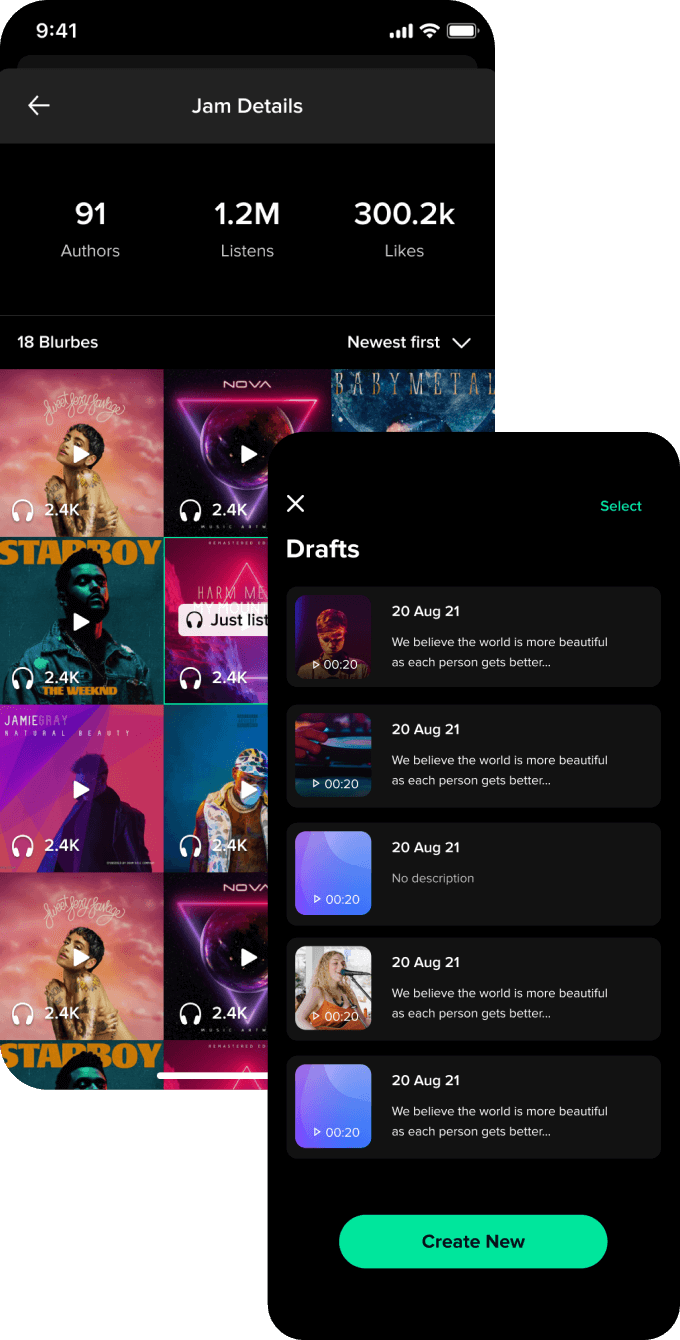 4
Simple way of navigating through users interaction chains helps easily track each user's contribution to the Audio chain
5
To make community interaction as easy and seamless as possible, we came up with an idea of Pods – Clubhouse-like chatting rooms, that can be used for audience meetings, discussion of the hot topics and building like minded communities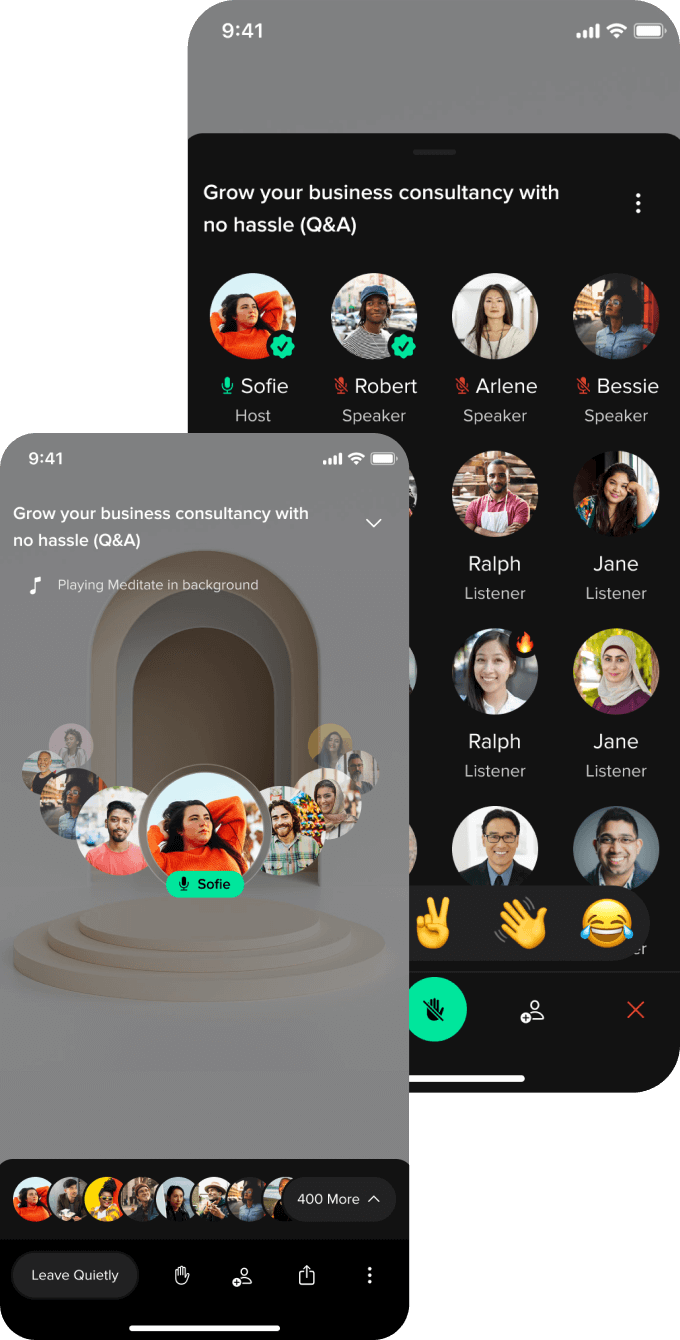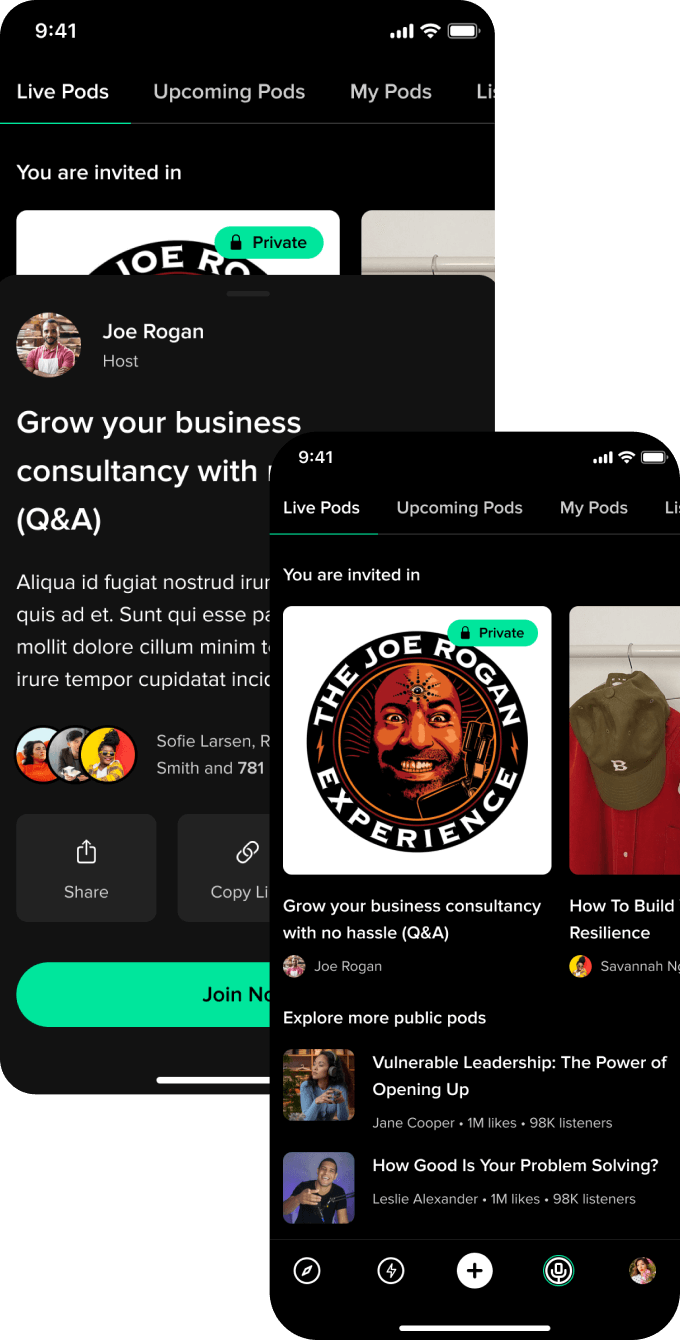 6
We've added live stream feature for topics and content that fits users' interest best activating the possibility to communicate with other participants in the live chat during sessions
7
Flexible notifications model and settings helps personalize data and always get the most relevant content and follow recent news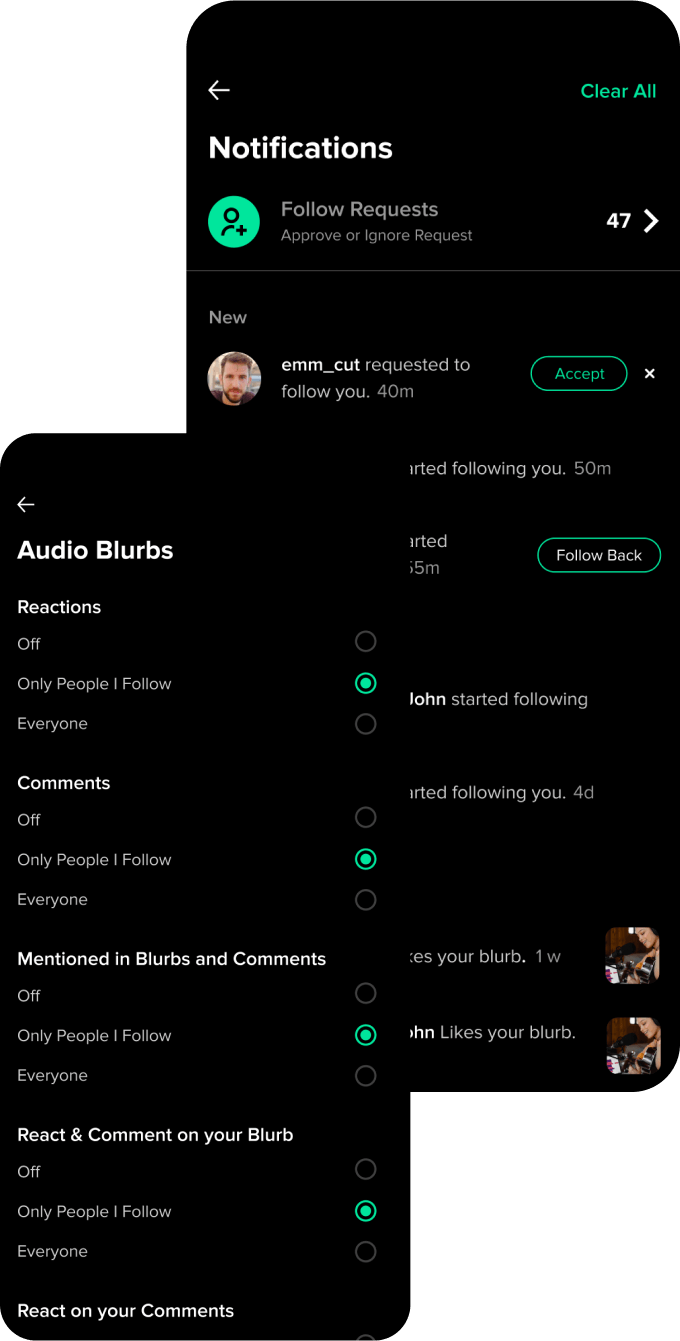 Achievements
Innovative approach to create Audio Content requires usage of latest technologies and user experience reinvention to create brand new audio first decentralized social media app. At Softermii, we investigated at least 4 SDKs of Audio Content processing that are rock stars in the market to choose the best one. It allowed us to quickly proceed with ideas and requirements' implementation and develop a seamlessly working product.

We reinvented the experience of user interaction on social media platforms, moving away from the old concepts of "back to back" and "reply to story", introducing the whole new concept of online communication and interaction.

We developed a whole new approach to the social media algorithms, built and implemented a mathematical model that answers the question "How can an unknown, but very talented person quickly become a rock star on an application platform?"

The SoundIt team reached us with a clear understanding of a Customer goal and speed-to-market demand. The timing was challenging, but the deadline was met and in the short time the fresh look on the social media approach was available for download on the App store.
Key features
Audio Content creation & processing

Audio Live streaming

Smooth and lag-free Feed and Spotlight

Algorithms for users promotion

Users interaction and collaboration feed

Live Chat
The team behind the project
Tech Stack
For smoothly working audio-first decentralized mobile application we chose Swift and Objective-C programming languages, and for the seamlessly working voice and video chat we decided to go with Agora.
Meishe SDK gives SoundIt users the opportunity to quickly implement audio and video editing without lags, and with Elasticsearch huge amounts of data can be stored, searched, and analyzed quickly and in near real-time and give back answers in milliseconds.
TypeScript

CassandraDB

MySQL

Redis

ElasticSearch

Obj-C

UIKit

Meishe SDK

Alamofire

Agora

Swift
Testimonials

Softermii has a hard commitment towards the project delivery on time without any delay.
We ended up by having a very attractive product that can compete with any other virtual platform.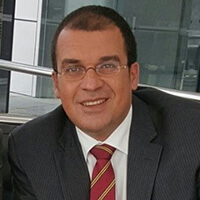 Walid Farghal, Event10x. Director General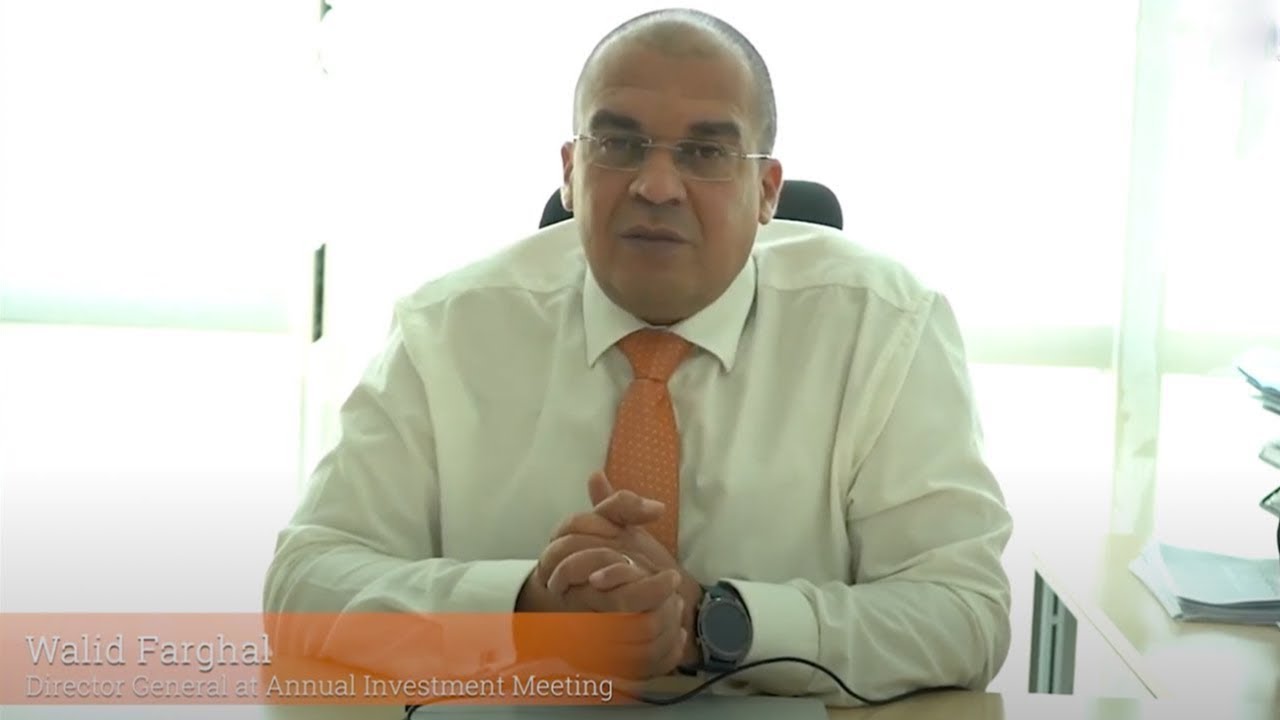 Softermii are great with time management and produce high-quality work.
Because of how satisfied we've been with their work on this project, we're exploring bringing them in on a new project as well.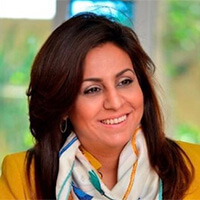 Muna Al Hashemi, Founder of a Proptech Startup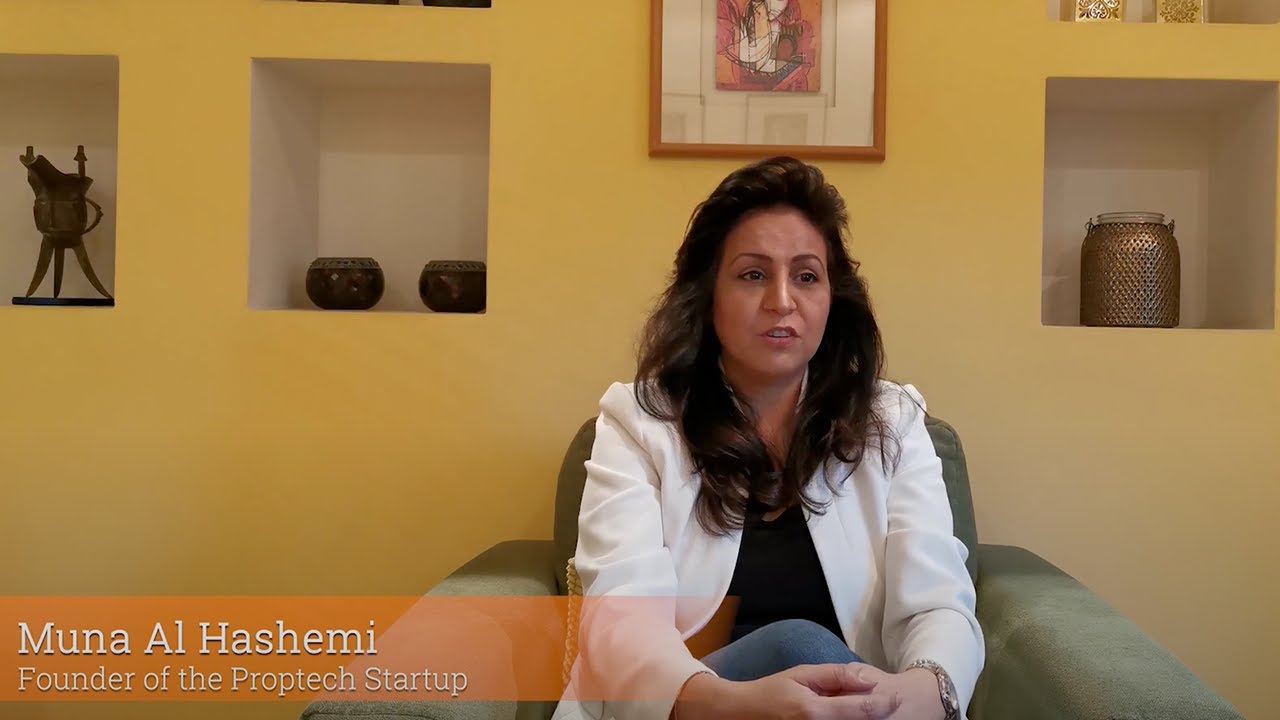 They were really on top of everything.
They know how important my timelines were and they made sure that they're dead to them and got everything done quickly.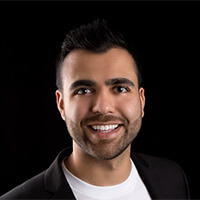 Reece Samani, CEO & Founder, Locum App, London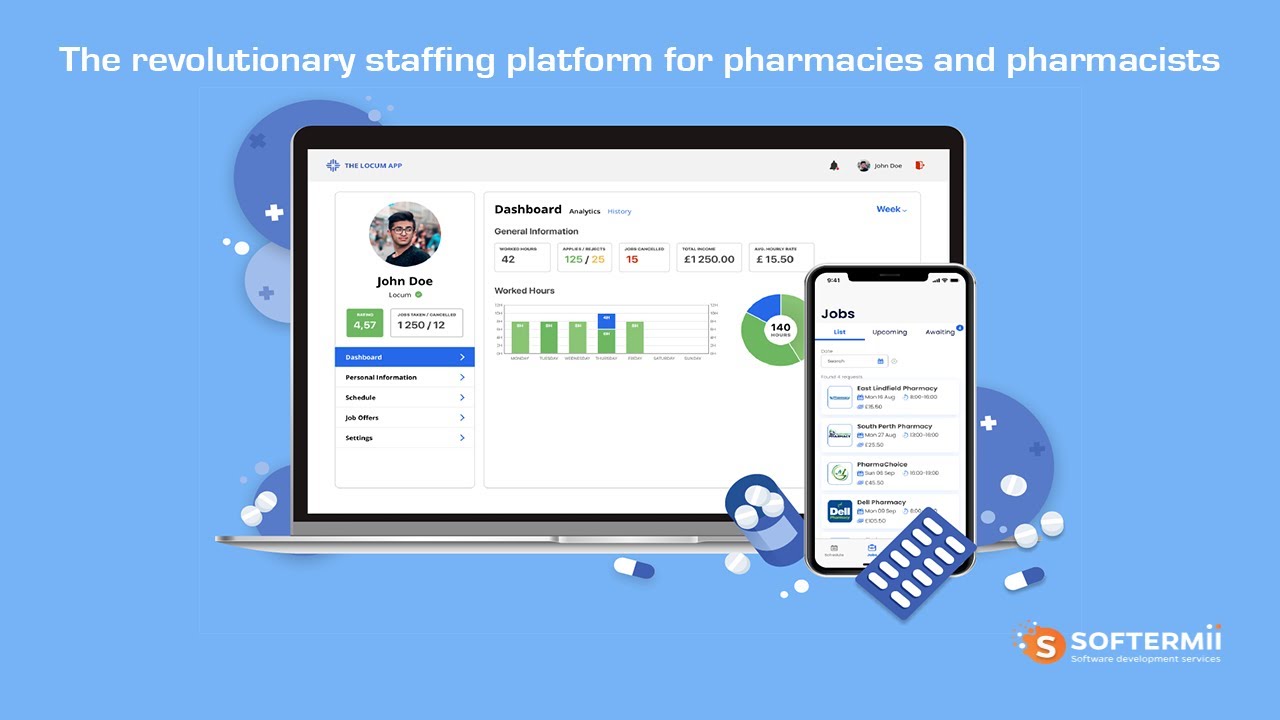 The team is really flexible with picking up urgent bugs.
I found that is a really good working relationship in that sense that the prices are very reasonable and they are accessible even over the weekend.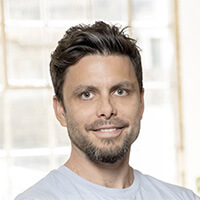 Duncan Mitchell, Managing Director, Co-Founder at TempTribe, London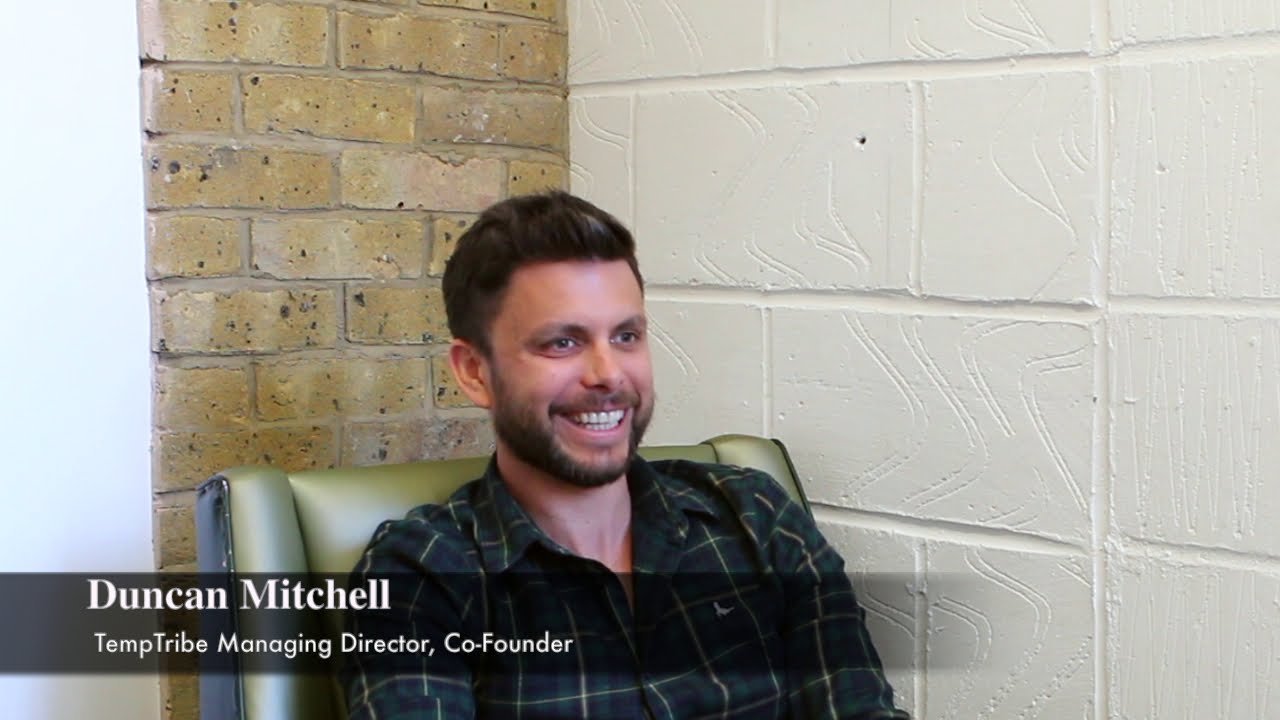 Softermii delivered a technically sophisticated app.
It integrates multi-party video conferences with social media dynamics. These guys proven to be a professional, reliable, and effective partner.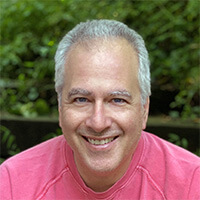 David Levine, Founder, Scoby Social

I would highly recommend Softermii for any programming needs.
I am consistently impressed by the quality of the work and team effort brought forth by everyone that we've worked with.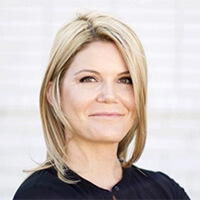 Ashley Lewis, VP of Product, Dollar Shave Club

Excellent programming skills and timely delivery.
They were able to take our poorly documented description and deliver a world-class app.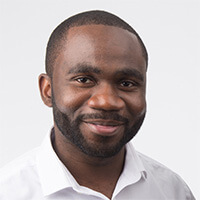 Folabi Ogunkoya, Founder, Cococure

They delivered amazing results and worked through holidays to make sure I could deliver on the project deadline.
The results were consistently top quality and the devs are friendly and responsive.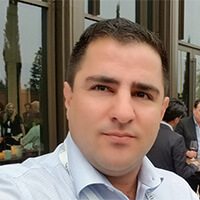 Shervin Delband, Director of US Operations, ITRex Group
Get valuable insights
Discover the benefits of digital disruption in your industry
Don't dream for
success

, contact us

Leave an inquiry or contact us via email and phone. We will contact you within 24 hours during work days.
Austin, USA

701 Brazos St, Austin, TX 78701

Tel Aviv, IL

31, Rothschild Blvd

Warsaw, PL

Przeskok 2

London, UK

6, The Marlins, Northwood

Munich, DE

3, Stahlgruberring

Vienna, AT

Palmersstraße 6-8, 2351 Wiener Neudorf

Kyiv, Ukraine

154, Borshchagivska Street